Man wearing sunglasses, white gloves wanted for attempted bank robbery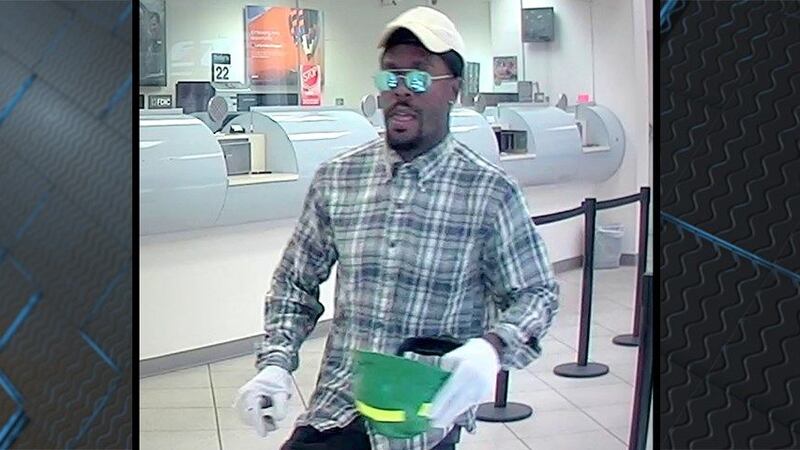 Updated: Aug. 22, 2018 at 5:57 PM EDT
RICHMOND, VA (WWBT) - A man who was wearing white gloves and sunglasses and carrying a green construction-type helmet, attempted to rob three banks Wednesday afternoon, police said.
In all three attempts, the suspect handed a note to the teller demanding money. In the first two attempts, no money was given and he left on foot. In the third attempt, the teller handed the man money and he fled on foot. No weapon was displayed.
The first robbery attempt occurred shortly after noon at SunTrust in the 400 block of East Grace Street. About two hours later, police said the same man entered SunTrust the 1800 block of West Broad Street. The third attempt was 12 minutes later at Wells Fargo in the 3500 block of West Broad Street.
In the first attempt, the suspect was described as a black male with a goatee wearing a plaid shirt, black trousers, white gloves and a stocking cap under a khaki cap. He was wearing sunglasses and carrying a green construction helmet.
In the second and third attempts, he was wearing a lemon-lime colored shirt with the same sunglasses and cap.
One surveillance image captured the man's face without the sunglasses.
If you have any information, call Fourth Precinct Detective P. Cho at 804-646-2939 or Crime Stoppers at 804-780-1000.
Copyright 2018 WWBT NBC12. All rights reserved.