Charlottesville community looks to find hope on anniversary of deadly rally
Published: Aug. 10, 2018 at 11:49 AM EDT
|
Updated: Aug. 13, 2018 at 3:51 PM EDT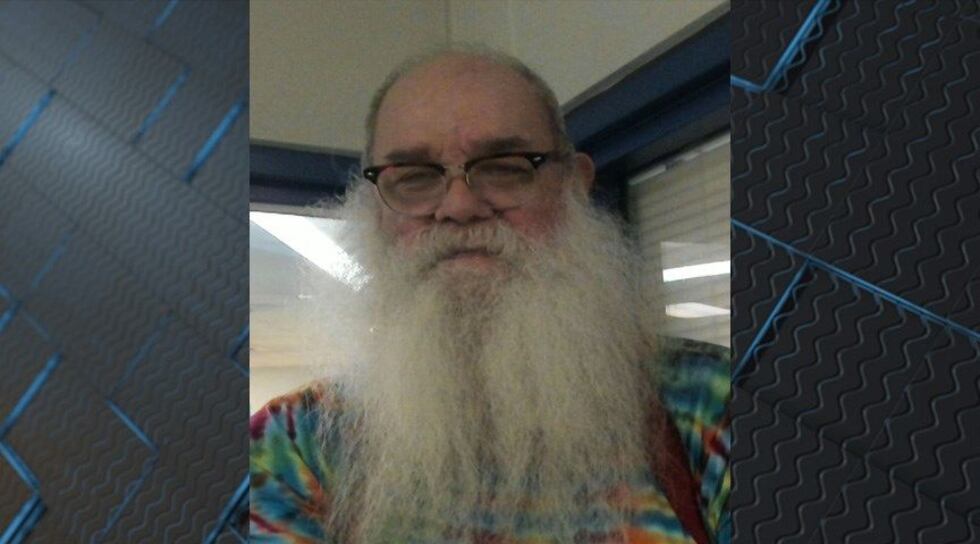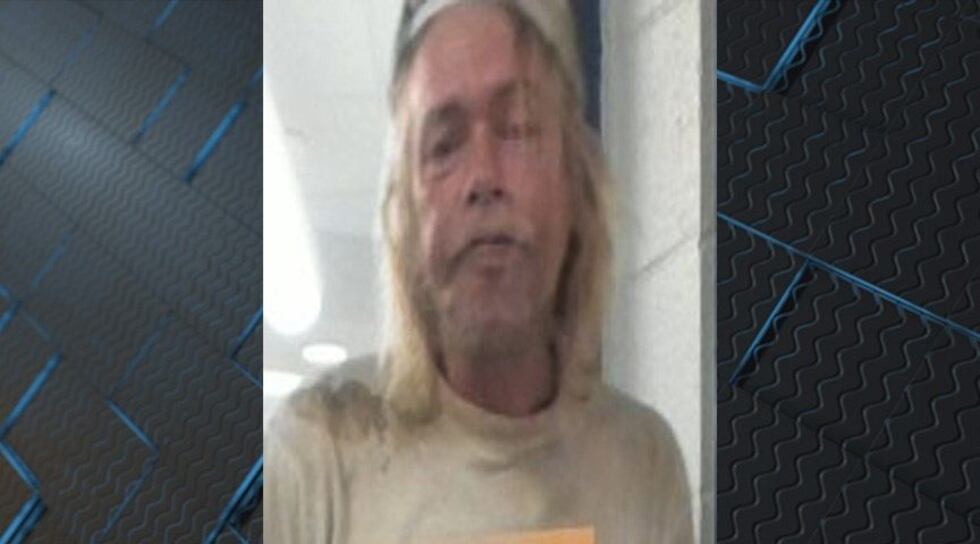 CHARLOTTESVILLE, VA (WWBT) - While demonstrations got underway in Washington D.C., groups continued to walk through the streets of Charlottesville to honor Heather Heyer's memory and reclaim a day once marred by violence Sunday.
Sunday marked the one-year anniversary of the deadly Unite the Right Rally in Charlottesville.
On Aug. 12, 2017, Heather Heyer was killed when a vehicle plowed into a crowd at the rally, organized by Right-wing blogger Jason Kessler.
Two state police personnel - Lt. H. Jay Cullen and Trooper-Pilot Berke M.M. Bates - died in a helicopter crash responding to the scene.
Susan Bro, Heyer's mother, placed flowers along Water Street and Heather Heyer Way and spoke to a crowd of people about her daughter. As she and the community continue to mourn one year after the deadly rally, the people of Charlottesville work to find hope in tragedy
"My daughter had a mission. How could I not complete that mission?" Bro said.
Randy Smith paints on the downtown mall pictures of flashing lights and swarms of officers in the background.
"I'm trying to make something to honor Heather, actually. I mean, I go by there every day," Smith said.
Smith honored Heyer's memory by continuing to paint on this tragic anniversary while grieving for the past.
"This is ground zero for racism, you know, this is where we have to decide where we are going in the next 200 years," Smith said.
Many other businesses on the downtown mall stayed open too, in order to bring a sense of normalcy to a chaotic day.
"We felt like Charlottesville needed to show that we wouldn't be influenced by outside forces," Kilwens owner Kip Pastermack said.
So, while in some parts the downtown mall seemed as it does on any given day these scenes of armed officers, military-style vehicles and the alt-left group Antifa protesting on the streets, reminded residents that it was anything but.
As of 4 p.m., police arrested four people on Sunday.
Jesse Beard, 42, of Charlottesville, was arrested by troopers on one count of obstruction of free passage. Police say he deliberately went in front of police motorcycle units, which were trying to provide a safe way for a group of demonstrators.
Martin Clevenger, 29, of Spotsylvania and Veronica Fitzhugh, 40, Charlottesville, were arrested by police on one count each of disorderly conduct. Clevenger stopped to salute the Robert E. Lee statue and a small group of people began to verbally engage him. That's when Clevenger and Fitzhugh got into a physical altercation.
Chloe Lubin, 29, of Portland, Maine, was arrested by troopers on charges of assault and battery, disorderly conduct, obstruction of justice and possession of a concealed weapon. All of the charges are misdemeanors. A state trooper saw Lubin spit in the face of a demonstrator. When the trooper attempted to arrest her, she clung to another demonstrator. After she was arrested, police found she had a metal baton.
In preparations for the weekend, city and state officials took steps to make sure there is not another violent outbreak.
University of Virginia students started their own march for justice on Saturday night chanting, "Hey, hey, UVA who will you exploit today" and "No Nazis, no KKK, no fascist USA."
The student rally escalated enough to prompt a lockdown at UVA medical. It's since been lifted, but there have been multiple marches to the downtown area - in one case, demonstrators threatened to knock the Robert E. Lee statue to the ground.


Their quiet gathering at the north side of the university rotunda quickly grew to a fighting roar.

Students say they're disgusted with the school because it didn't waive medical feels for last year's rally victims.

They also demanded the school bar self-identified white supremacists from the campus this anniversary weekend.

Things escalated when police surrounded class halls.

Students, faculty and staff coming face to face with officers:

"We don't see no riot here - why are you in riot gear?" demonstrators shouted.

Tensions continued to rise through the night. As the official rally ended, other side groups raced to the Robert E. Lee statue, threatening to tear it down - so far, law enforcement has blocked every attempt.

So far, three arrests have been made inside the security area that has been set up downtown.
Algenon Franklin Cain, 28, of Red Springs, N.C. was arrested by Virginia State Police for trespassing on two separate occasions.
John Peter Miska, 64, of Albemarle County, was arrested for having items that been banned this weekend. Police say Miska bought razor blades inside a business, which were included in the city's ordinance to ban.
William Erbie Hawkins Jr., 53, of Amelia, was arrested for public drunkenness after he failed a field sobriety test.
Earlier this week, Gov. Ralph Northam issued a state of emergency saying "the related planned events will help us ensure that the state and the city have all available resources to support emergency responders in case they're needed."
He later released the following statement to mark the one-year anniversary:
"Today we pause to remember the lives lost, and the lives forever changed, by the violence in Charlottesville a year ago. We will never forget Lt. Jay Cullen, Trooper-Pilot Berke Bates, and Heather Heyer.

"This anniversary is also a time to look forward. Those torches carried by white supremacists in Charlottesville a year ago shone a light on an ugly truth. But they also reawakened our commitment to fight back against that ugliness of racism and bigotry. Hatred has no home in this Commonwealth. I hope that as we remember the lives lost a year ago, we also renew our commitment to equity and diversity. We must continue to work to ensure that our hearts are open to our neighbors, and our systems are committed to justice."
Charlottesville's Interim City Manager Mike Murphy said officials at the University of Virginia, the city of the Charlottesville and Albemarle County are working together this weekend to "to keep our city safe from violence."
Ahead of the anniversary of the deadly rally, Heyer's mother Susan Bro said she is proud of her daughter and the difference her legacy is making.
"We all have a responsibility to stand up to hate," Bro said this week. "We all have a responsibility to be involved and to act."
A makeshift memorial for Heyer has been started ahead of planned protests.
There are no official protests planned in Charlottesville this weekend. Kessler backed off plans for another rally this summer and turned his focus to an event in Washington, D.C.
On Thursday, the National Park Service approved a permit for a Unite the Right Rally in D.C.'s  Lafayette Park. A second permit for a counter-protest was also issued.
NBC12 will have crews in both Charlottesville and D.C. throughout the weekend and will have updates both on air and online. 
After last year's protests, debates erupted on whether or not Confederate monuments should be removed.
In Charlottesville, a Robert E. Lee statue was covered by a tarp and then removed numerous times. A Richmond man was arrested in several of those incidents.
In Richmond, just prior to the Charlottesville rally, Mayor Levar Stoney had created a Monument Avenue Commission to discuss the feature of Confederate statues in the city.
After the rally and then in the months that followed, the commission met several times.
This summer, that group released a report that said "change is needed and desired."
The report recommends signage reflecting "historic, biographical, artistic and changing meaning over time" for all of the monuments, creating an additional exhibit for the history of the monuments themselves that is "historically accurate," adding a monument to the "the resilience of the formerly enslaved" and removing the statue of Confederate President Jefferson Davis, pending "current litigation or changes in state law."
Copyright 2018 WWBT NBC12. All rights reserved.