Evacuation order lifted in Lynchburg, dam still being monitored
Published: Aug. 3, 2018 at 2:35 AM EDT
|
Updated: Aug. 4, 2018 at 4:40 PM EDT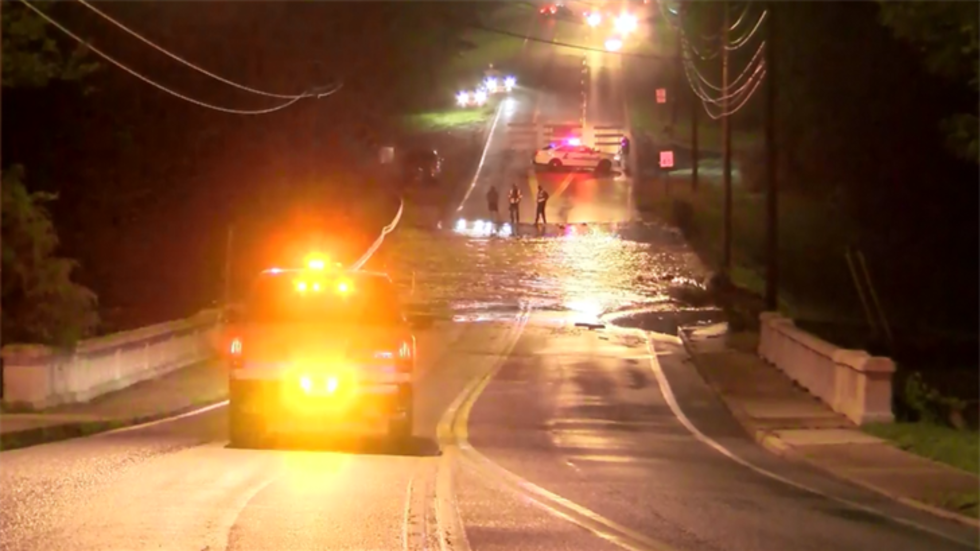 LYNCHBURG, VA (WWBT) - Residents are now able to return home following concerns that the College Lake Dam may fail.
The Blackwater Creek Trail area was evacuated after water was overflowing from the lake after heavy rains earlier this week.
Wiley Wilson continues to monitor the dam and spillway. The sluice was opened at 9 a.m. Saturday morning in order to dewater the lake.
The sluice will remain open and continue to run through the emergency spillway during future rain events.
Officials are advising the public not to walk on the lake bed due to unstable sediment. They also ask the public to heed all emergency tape and barriers places, along with not accessing the stream or climb rocks near the dam.
Stabilizing the dam could take up to six to eight weeks depending on the permitting process with the Virginia Department of Conservation and Recreation.
Lakeside Drive and Creekside Trail are still closed until further notice.
The fear was that heavy rain could cause the water on Blackwater Creek to rise 17 feet in mere minutes.
This area is right near the University of Lynchburg.
As all eyes are on the situation in Lynchburg, volunteers from the Richmond area are stepped up to lend a hand to those in need.
Dozens of volunteers are doing all they can for those who were forced out of their homes. Officials said they weren't going anywhere until the threat is gone.
"They had no idea the rain was coming. You never know when a disaster will strike," Red Cross Spokesperson Jonathan McNamara said.
As hundreds of people left of their Lynchburg homes, the Red Cross going in to help.
"We had one shelter open, as well as our partners at the Salvation Army who also had one shelter open last night. It was a place for people to go get a hot meal. We also had health services there, mental health case workers," McNamara said.
People of all ages, colors and even pets are coming together in this time to support.
"There's a rallying effect. You get a sense of the community that's there. That's both with the community and the partners there, but then the residents who have had shared experiences, and they are boosting each other's spirits," McNamara said.
Inside the shelter, people telling stories about how they had to drop everything and leave.
"They got a knock at the door, or their cellphones went off, and that's how they knew they needed to seek shelter. They did so many on buses to the facility and they weathered the storm there," McNamara said.
As we get deeper into hurricane season, the Red Cross encourages everyone to have a safety kit ready.
When you are packing the kits, remember food, water and snacks, important documents, medicine for the family and a charger for your laptop and cellphone.
Officials are continuing to watch the dam, praying it remains stable. No matter what happens, McNamara says his team will be ready.
"This is what we train for year round, is to be able to make these times and response," McNamara said.
If you want to help, officials say your donations go right into helping fund relief efforts, like Houston and Lynchburg. You can donate at their headquarters or go to the Red Cross website.
Copyright 2018 WWBT NBC12. All rights reserved.