Woman buys car with unknown lien on it, calls 12 after it is repossessed
Updated: Jul. 27, 2018 at 7:08 PM EDT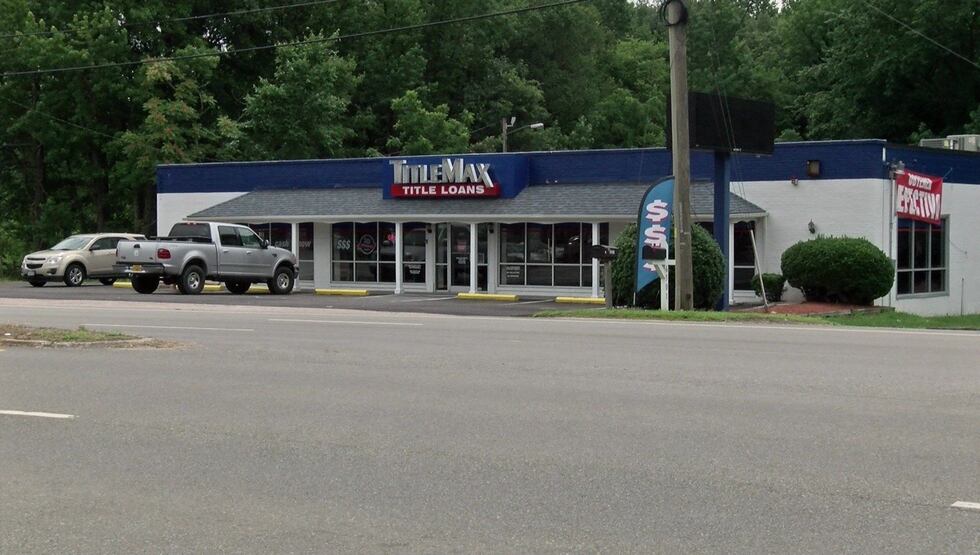 HENRICO, VA (WWBT) - A Henrico woman calls 12 after she says she spent thousands of dollars buying a vehicle and now has nothing to show for it.  The car was repossessed through no fault of her own.
This situation has lots of twists and turns, and On Your Side Investigator Eric Philips is working to straighten it out.
"I just think it's unfair. I mean, people work hard, try to do the best that they can, and then somebody just come along snatch everything," said Towanda Mahone.
Mahone says she and her husband woke up one morning in May, and her 2006 Nissan Mirano was gone. At first they thought it had been stolen, but after they called police, they found out it had been repossessed by TitleMax.
They learned from TitleMax that there was a lien against the car's title, apparently established by a previous owner, and it had defaulted.
Meanwhile, Mahone had purchased the car from Grab N Go in Richmond, paying $1,500 down and $200 every two weeks for months - a total of about $3,000.
"You just sold me a car, took my money, and I'm just out like 'oh well' and it's just not right," said Mahone.
She believes Grab N Go should have known there was a problem with the title and should have communicated that to her.
"You sold me a vehicle that had some issues with you and TitleMax, and I got caught in the middle," said Mahone.
Eric Philips was able to get one of the owners of Grab N Go on the phone, who identified himself as KD. He said the dealership had no knowledge of the TitleMax lien.
Philips: "So when you went to the DMV to get the title and everything, you were not notified anything about a lien that TitleMax had?"
KD: "No."
Philips: "So essentially, when the car was repossessed, it was as much a shock to you as it was to Ms. Mahone?"
KD: "Right."
Consumer Attorney Ian Vance says that if, in fact, the TitleMax Lien was registered with DMV, Grab N Go would have learned that when the dealership applied for the title.
"DMV would notify the potential buyer of this issue, because it's contradictory to that application," said Vance. "If they were aware of this lien with TitleMax, then they had a duty to disclose that to this lady, to this new buyer."
After repeated attempts to reach out to TitleMax, Eric Philips finally received an email response from the company, saying they're currently investigating this matter further.
KD from Grab N Go says they've also tried to reach TitleMax, but without success:
"They're not calling us back. We've been calling up there and going up there, but they're not contacting us back," said KD.
Mahone says someone dropped the ball, and it wasn't her, but she's the one paying the price. Meanwhile, she's been forced to buy yet another car just so she can have transportation.
"What I would like to see happen is for Grab N Go to give me back the money I gave them for a vehicle that they had no right to sell to me," said Mahone.
Copyright 2018 WWBT NBC12. All rights reserved.