Unite the Right organizer vows not to repeat violence in Charlottesville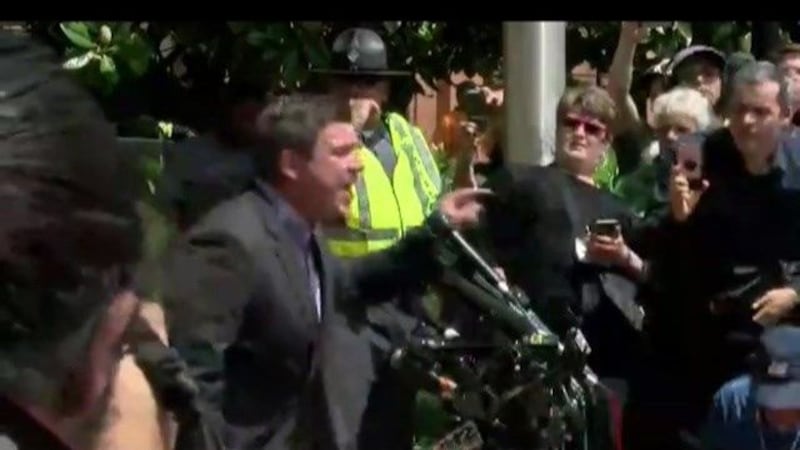 Published: Jul. 12, 2018 at 3:39 PM EDT
|
Updated: Jul. 12, 2018 at 5:00 PM EDT
CHARLOTTESVILLE, VA (WWBT) - The lead organizer of the violent Unite the Right rally in Charlottesville was the last defendant to enter into a consent decree, in which he promised not to facilitate organized, armed paramilitary activity at any future rallies in the city.
The decree permanently prohibits Jason Kessler and the others who signed from participating in militias, alt-right organizations and protests in Charlottesville.
"Should Kessler hold an anniversary rally in Charlottesville on August 12, as he has vowed to do, these court orders ensure that he and other participants will not repeat the organized and intimidating displays of paramilitary power that led to chaos, fear, and violent confrontations in the city streets last year," said Mary McCord, senior litigator at Georgetown Law's Institute for Constitutional Advocacy and Protection (ICAP), lead counsel for plaintiffs in the lawsuit.
The lawsuit was brought against protestors on behalf of the city, local businesses and neighborhood associations for organizing an armed rally.
Redneck Revolt, which describes itself as an "anti-racist, anti-fascist community defense formation," also entered into a consent decree earlier this week.
Separately, Kessler is suing the city for denying his request for a permit to hold a rally on the anniversary of the Aug. 12 rally.
Copyright 2018 WWBT NBC12. All rights reserved.