Entire mobile home park displaced by flood
Published: Jun. 22, 2018 at 2:55 PM EDT
|
Updated: Jun. 22, 2018 at 3:05 PM EDT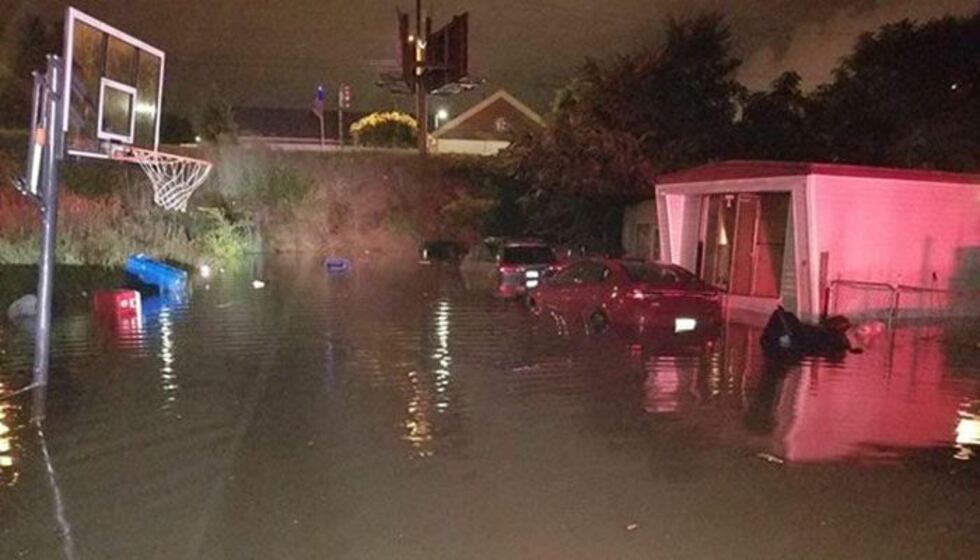 RICHMOND, VA (WWBT) - Several residents of a mobile home park in south Richmond had to be rescued Friday due to flooding.
An entire community was displaced in a matter of moments after heavy rains moved through the area.
One resident was taken to the hospital, but there's no information on their injuries.
The buildings are expected to be condemned after inspectors determined they are no longer safe.
The Red Cross used a GRTC bus as a makeshift shelter for the residents in anticipation of more rain and dangerous conditions later Friday.
"I see there's water on the porch," resident Corey Taylor said. "Then I turn around and there's water rushing from the back of the trailer onto the front."
This is not the first time the neighborhood has flooded. Residents said buyers have had their eye on the land, and the flooding will likely lead to the construction of a more solid structure.
"I had 5 foot of water in my back yard," said one resident.
Despite not knowing what will happen to their homes and neighborhood, residents are trying to stay positive.
"When things go down you can never go down with it," one resident said. "You gotta keep your spirit up and stay happy."
With more rain on the way, Stephen Moore of the Red Cross urges everyone to be prepared.
"Get a kit. Map a plan. Be prepared," Moore said.
The Red Cross is helping residents who have been displaced by storms throughout Central Virginia and has set up a shelter at St. John's Catholic Church on 9 Mile Road.
"Our team has worked closely with our partners to identify a safe location for displaced residents to seek shelter," said Red Cross Communications Director Jonathan McNamara. "Our volunteers will be on site to provide hot meals and resources to all those in need of place to stay after this flooding event."
Copyright 2018 WWBT NBC12. All rights reserved.