Sunday marks the 1 year anniversary of Special Agent Walter's death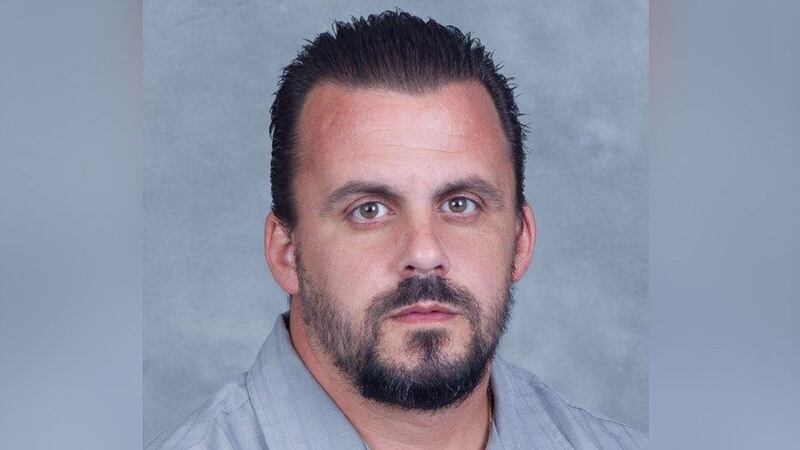 Published: May. 26, 2018 at 3:46 PM EDT
|
Updated: May. 27, 2018 at 9:00 PM EDT
RICHMOND, VA (WWBT) - Sunday marked the one year anniversary of when Virginia State Police Special Agent Michael T. Walter died.
In his honor, the Powhatan community dedicated a portion of highway in his name.
Live Like Mike has definitely become a huge motto in Powhatan County. A grand display was flying high above the Black Hawk Gym. Each flag honored the life of the police special agent, husband, father, and coach, who meant so much to so many.
"We have definitely come together to as a unit this entire county," said Gatlin Snyder, an extended family friend.
Snyder is an extended family friend of Special Agent Walter. She became a member of Black Hawk Gym following Walters death. She says despite the pain of Walters loss, she has seen his students grow stronger together.
"I have seen some of the younger boys and the wrestling team has grown immensely since this all happened," said Snyder. "It happened so quick and nobody was expecting it. They lean so heavily on each other and they trust each other so much. It's really amazing to see."
Police say Walter, 45, died around 5 a.m. on May 27, 2017, after being shot during a city-state partnership on May 26, 2017.
Remembering Special Agent Michael Walter
"He lived life intensely. He had a passion for everything he did. He was dedicated to excellence. Our job is to carry those same traits and instill them in our youth," said Rob McMilin just days after Walter was killed.
In addition to the flag display, a portion of Virginia Route 13 in Powhatan along Emmanual Church Road has been dedicated to Trooper Michael Walter Memorial Highway.
Walter had been with Virginia State Police for 18 years, according to Col. Steven Flaherty, superintendent for Virginia State Police. After starting his career in Northern Virginia, he transferred to the Powhatan office in 2005.
He was promoted to the rank of Special Agent in 2010 and had been assigned ever since to the Bureau of Criminal Investigation's Richmond Field Office Drug Enforcement Section.
Born in Philadelphia, Walter was also a U.S. Marine from 1989 to 1994. He previously worked at VCU Medical Center and for Capitol Police.
Flaherty said Walter is survived by his wife, Jaime, and three children -- a 14-year-old son, a 9-year-old son and a 6-year-old daughter.
He was also a youth wrestling coach.
Copyright 2018 WWBT NBC12. All rights reserved.