NBC12 Viewpoint: '5 Love Languages' can save your relationship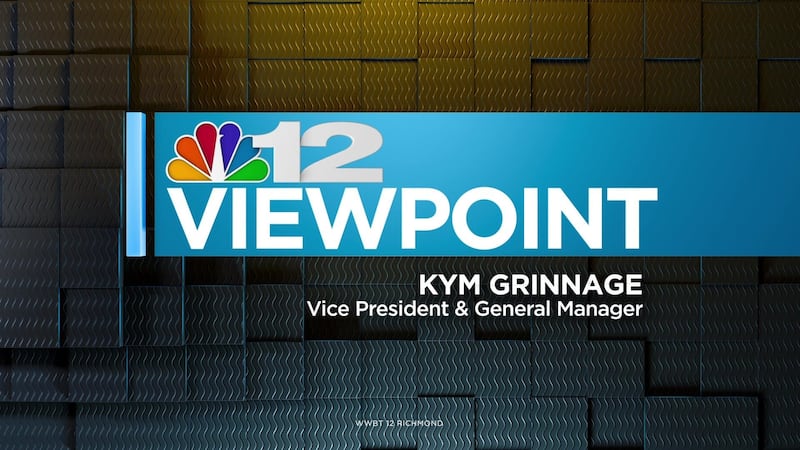 Updated: May. 4, 2018 at 1:01 PM EDT
By: Kym Grinnage - email
This week's commentary may make you say "Huh," but stay with me - you might want to thank me later. From time to time I may comment on a book or program that I truly feel will improve your life. So let's get started.
The key to being in a happy loving relationship means that both people in the relationship need to be able to say that they are truly happy. From time to time, for various reasons, relationships can hit a roadblock and we wake up, look at each other and say "where has the love gone?" "We need to get our groove back!"
Well, I have discovered a quiz and a program that will work miracles in your relationship. If your relationship is solid, this will take it to the next level. If your relationship is stuck in neutral, this will move it into overdrive and if you have already decided to call it quits, this may save your marriage or relationship.
The remedy is: "The 5 Love Languages" by Gary Chapman. If you are committed to doing the work, I guarantee that this will make your relationship sing. I never endorse a product that I have not tested, and I can tell you from personal experience that this is life changing.
Take the quiz, determine what it is that you need to be fulfilled, have your significant other do the same and commit to each other that you will be opened minded. Then work on giving each other what the other needs to feel fulfilled and loved. This will not be easy, but it will be rewarding and lasting.
Start with the quiz at 5lovelanguages.com and let the healing begin. Don't skip any steps and follow the instructions. If you are truly committed, then get the book.
Drop me a line at kgrinnage@nbc12.com and let me know how you are doing. And, OK, I'll say it in advance ...  you're welcome!