Residents voice concerns, opinions at safety task force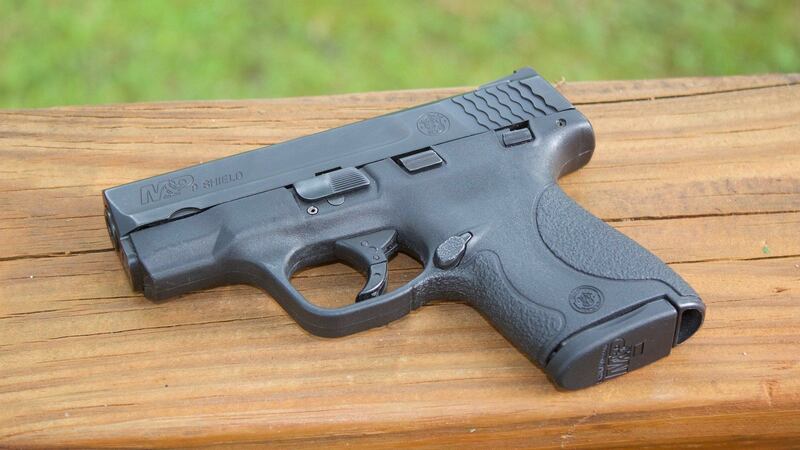 Published: Apr. 30, 2018 at 9:34 PM EDT
|
Updated: May. 5, 2018 at 8:29 PM EDT
RICHMOND, VA (WWBT) - A safety task force hosted their first community forum on gun safety and gun violence at Martin Luther King Middle School on Saturday.
This is an effort to come up with solutions to combating gun violence before those incidents happen.
The community forum on gun safety and violence drew in dozens of Richmond residents Saturday morning, ready to discuss the problems plaguing the city.
"Gun violence doesn't just happen in a schoolhouse. It happens in our communities. It happens in our homes due to domestic violence. It happens on the street," said Delegate Delores McQuinn.
The Safe Virginia Initiative put on the forum gathering panel five made up of law enforcement community leaders and even a student was gathered to provide distinct perspectives on the ways gun violence has affected their lives and the lives of others in the city
"The loss of innocence in of 23 RPS students," said one person. "What many of you hear about are the homicides in Richmond, but what you don't hear about are the number of people who are shot in Richmond."
"I was in Gilpin Court, and I heard was gunfire from where I was. I heard six shots. There were six shots, so I knew somebody was probably dead," said one person.
"There is a fear. You are taking away their security blanket," said another.
In response, members of the community were able to come up to the mic to voice their concerns addressing gun safety.
"When I lived in Chesterfield and I heard gunshots, I knew somebody was hunting. If I was in the east end of Henrico and I hear gunshots, something's really wrong," said a community member.
Some complained about a lack of solutions from city leaders.
"My frustration here is that we haven't heard anything in terms of legislative solutions or conceptual ideas," one resident said.
McQuinn wants to reassure all residents that effective action can't be taken by legislators without input from the everyone in the commonwealth.
"We don't want to think that we have all of the answers. We really want to hear from all the individuals in the community and for them to share with us their thoughts on what we can do to help address the issues we're dealing with," said McQuinn.
Saturday's town hall was the first in a series by the Safe Virginia Initiative. The plan will be to host the forums across the state through October.
Copyright 2018 WWBT NBC12. All rights reserved.