Study: Your brain is distracted 27 seconds after using phone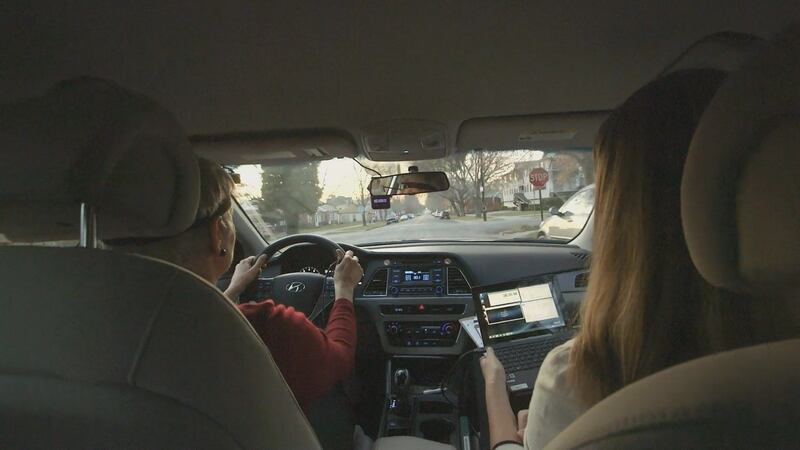 Published: Apr. 25, 2018 at 9:42 PM EDT
|
Updated: Apr. 26, 2018 at 3:49 PM EDT
(WWBT) - You know you've done it - you've picked up that smart phone while sitting at a red light. You think you're safe, because you're not moving.
But a new study says it is still dangerous and potentially putting lives at risk.
More than 200 Virginians died in distracted driving crashes last year, and 15,000 people were injured, according to DMV statistics.
It's such an easy behavior - You pull up to a red light and check your cellphone as you wait.
However, your brain is still processing that last text, call, whatever you were doing, for at least another 27 seconds. That's like driving the length of three football fields before your brain is paying attention again.
"[Using your phone is] similar to balancing your checkbook while you're driving down the road," said Martha Meade with AAA Mid-Atlantic.
A recent study from the AAA Foundation for Traffic Safety found mental distractions can persist for as long as 27 seconds after dialing, changing music or sending a text using just voice commands.
In the study, researchers from the University of Utah outfitted cars with cameras and hooked up 257 drivers to monitors. Remember: the drivers were only using voice command phone systems in vehicles.
And the cameras caught everything.
"Ok google! Oh watch out! Oh, it's a green light!," yelled one driver during the test. She nearly ran a red light.
People were blowing through stop signs; there were all sorts of near misses. And these drivers weren't even holding a phone in their hands!
In a 40-minute period, during lunch time, more than a hundred drivers were spotted doing just that at the busy intersection of Belvedere and Leigh in downtown Richmond.
"If your car is stopped, you think 'okay, I'm safe. I'm stopped, my car is not moving forward.' But you're missing what is going on around you. You're missing the light turning green. However, what probably nobody would imagine, your brain is still distracted even after you stop," said Meade.
We caught driver, after driver, on their phone at the light. Some were holding their smartphone low in their laps to keep it out of sight. Others had their phones high above the steering wheel.
Many were still texting or using that cell as they drove off. Meaning, they're still distracted as they're going through one of Richmond's busiest intersections.
"Amazingly, out of 303 cars in just 40 minutes, 40 percent were either on their phones, texting, dialing or talking. That's incredibly dangerous," said Meade.
The real takeaway: put your phone away.
Turn the sound off so you aren't distracted by incoming messages or texts.
So far in 2018, 38 Virginians have died because of distracted driving crashes, according to DMV Statistics.
It's a behavior we have to train ourselves to stop to save lives.
Copyright 2018 WWBT NBC12. All rights reserved.