Donate old shoes for a good cause, grab a beer discount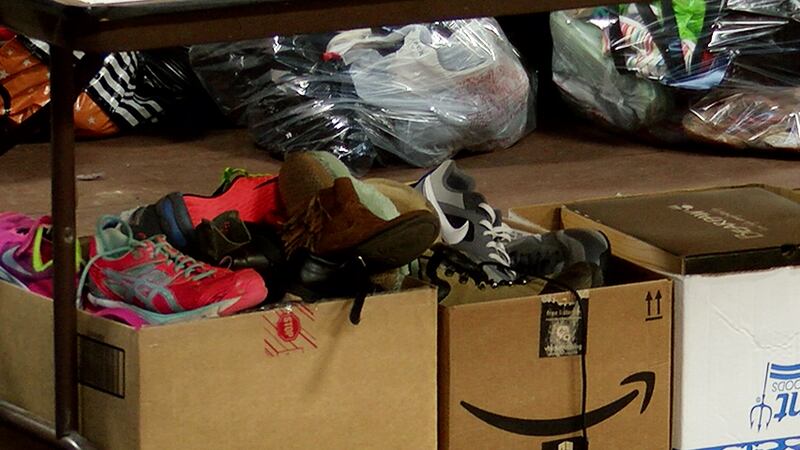 Published: Apr. 24, 2018 at 4:15 PM EDT
|
Updated: Apr. 24, 2018 at 7:57 PM EDT
RICHMOND, VA (WWBT) - They say if you give a man a fish, you feed him for a day - teach him to fish and he'll eat for a lifetime. Soles4Souls doesn't do anything with fish, but it does encourage a lifetime of entrepreneurship.
The nonprofit, which has a Virginia headquarters in Richmond, gives used shoes from First World countries to entrepreneurs in developing ones to sell for their own profit.
Soles4Souls is finishing up its final week of a month-long promo with Väsen Brewing in Scott's Addition.
"We kind of pride ourselves on outdoor education, and it seemed like a win-win for us," said Clay Carlson with the Vasen Brewing Company.
The partnership is simple. Bring a pair of shoes to Väsen to donate to Soles4Souls, and you'll get $1 off a beer (up to $5).
Väsen's representatives say they've had dozens of people donate shoes, many of whom haven't even asked for the discount. They come in, d rop the shoes off in a bright blue box and have the option to redeem their coupon.
"Very few people have done it for the discount," said Carlson. "It's special that people aren't doing it for the money, they're doing it for the non-profit."
The offer stands until April 29.
If, for whatever reason, you're unable to donate shoes during the promo but would like to, Soles4Souls accepts shoes year round and is in the process of placing collection boxes around the city.
Copyright 2018 WWBT NBC12. All rights reserved.