Student walkout, march call attention to gun violence
Published: Apr. 20, 2018 at 11:20 AM EDT
|
Updated: Apr. 20, 2018 at 6:48 PM EDT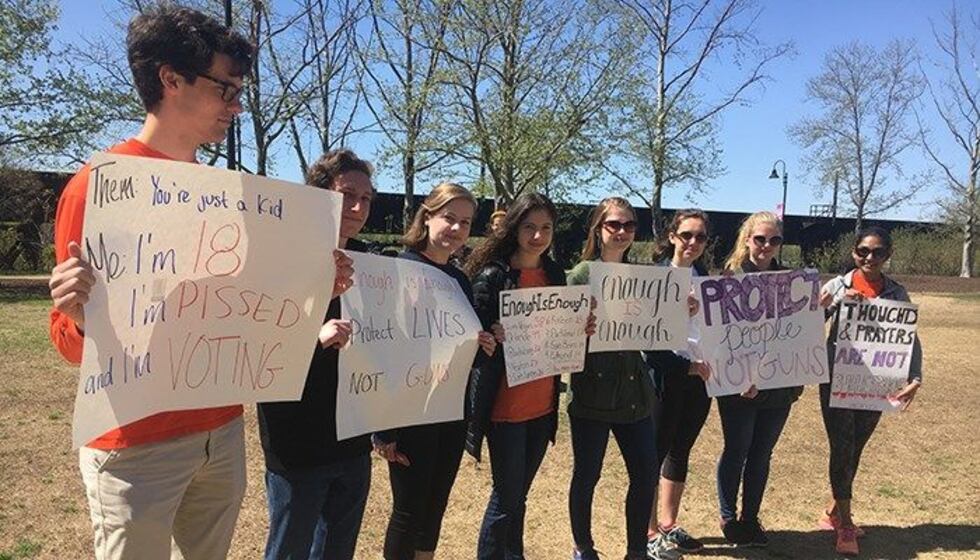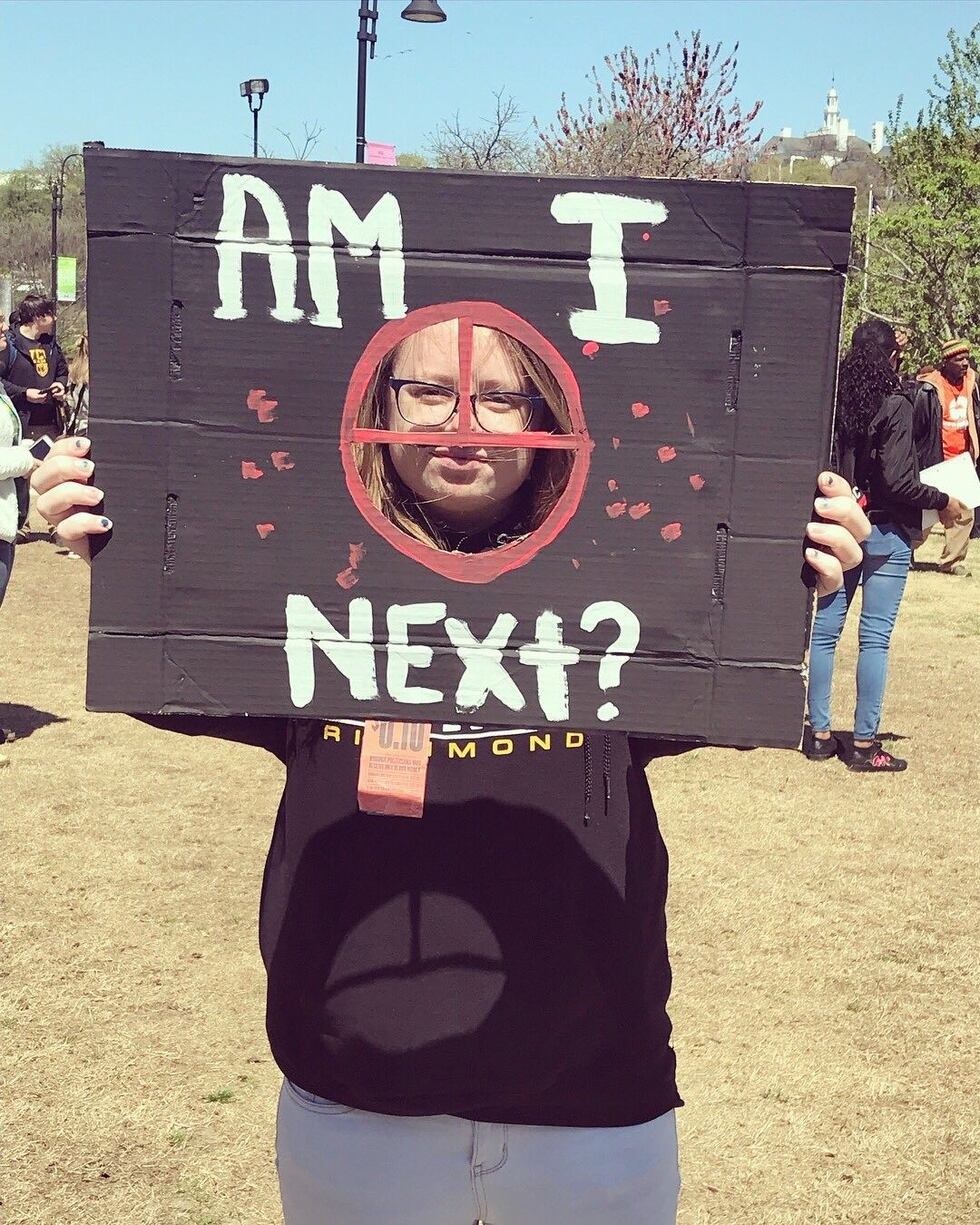 RICHMOND, VA (WWBT/AP) - Thousands of people were expected to join a march in downtown Richmond on Friday afternoon to protest gun violence in schools. The event ended up drawing only about 300, but students said they were not discouraged.
The second National School Walkout rally began at 10 a.m. with students leaving school Friday morning to honor victims of school violence.
In particular, Friday's march is to remember the victims of the 1999 shooting at Columbine High School.
In Richmond, students then converged on Brown's Island at noon. Most of the high school students who rallied were from the Richmond area, from Richmond city schools to Hanover, Henrico, Petersburg school districts and more.
After the pre-rally on Brown's Island with voter registration tables, the students marched to the state Capitol, chanting phrases like, "Enough is enough!" and "What will it take to save our lives? What will it take to save our lives?"
"We're going to march with everything we got," said Thomas Jefferson High School student Darrius Kenny.
The swift trek up 7th Street from Brown's Island stopped traffic, with onlookers seemingly absorbing their message for tougher gun control.
"I don't think any child should go to school and not be able to go home after because someone had ridiculously easy access to insane weapons," said Lee-Davis High School sophomore Molly Zweckbronner.
"I'm really here to support the gun reform. I'm here to take a stand and make a change," added Thomas Jefferson High School student Demond Carroll.
It's a change that many young people say they haven't seen enough of after the school shooting in Florida that took 17 lives.
Some of the students were not only advocating for tighter gun laws because of mass school shootings but because of the violence they've experienced in their own communities
"I know how it is to see someone show dead right in front of my house. I know how it is personally, to have someone put a gun to my head," said one Thomas Jefferson High School student leader who spoke at the pre-rally.
"Coming from where I come from, kids don't even make it to the age of 18, and I just feel like I can make a difference in my community," said Kenny.
Not everyone agreed with the mission of Friday's rallies across the country.
The Virginia Citizens Defense League is dedicated to protecting Virginians' rights to bear arms, and Philip Van Cleave, who is a part of the group, said the movement is "misguided."
"I'm hoping that when it comes to gun control, I'm hoping that they're wasting their time. If they really wanted change, there are others things they could march for, maybe mental health or things of that nature," said Van Cleave.
Van Cleave also wants to see more attention put on looking for warning signs in students, or others, to try to prevent gun violence in schools.
The Henrico student organizers of the rally coordinated with Capitol and Richmond police for several weeks, aiming to make the event safe. Police reported no incidents.
For full coverage of the march, make sure to follow the NBC12 Facebook page.
The Richmond event is just one of a series of events taking place across the country. Watch national coverage here.
RELATED: Police, organizers prepare for 10K+ people rallying at State Capitol
Anti-violence and gun control activists were galvanized following the Feb. 14 shooting at Marjory Stoneman Douglas High School in Florida. Students from that school have been outspoken about the fear students have in the classrooms and have demanded action from school leaders and lawmakers.
The students organized a walkout event March 14 where students left school for 17 minutes, one for each victim at Marjory Stoneman Douglas.
The March For Our Lives was the second major event organized by the students around a march in Washington, DC. Hundreds of other events were held across the country in conjunction with the Washington march, including one in Richmond.
Several businesses and government offices in the vicinity of the rally closed ahead of time, and police announced road closures in preparation for the expected large crowd.
Copyright 2018 WWBT NBC12. All rights reserved.