Saturday marks 2nd anniversary of Trooper Dermyer's death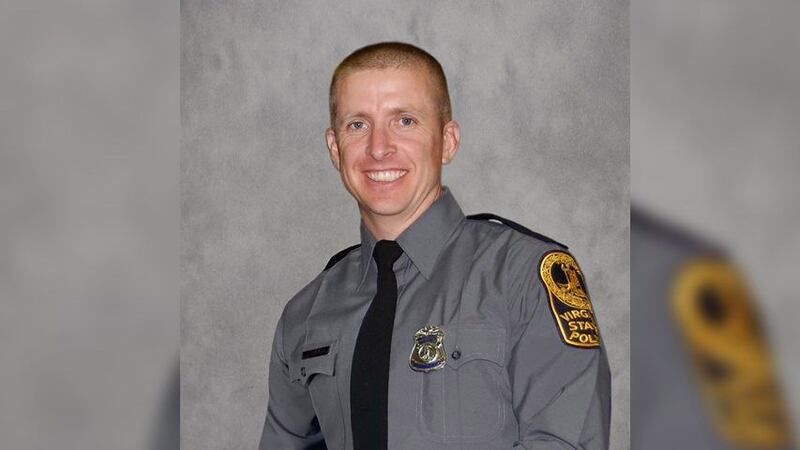 Updated: Mar. 31, 2018 at 11:58 AM EDT
RICHMOND, VA (WWBT) - Saturday, March 31, 2018, marks two years since Trooper Chad Dermyer was shot and killed at the Greyhound bus station in Richmond during a training operation.
Virginia State Police was at that station for a training exercise on how to intercept drugs at bus terminals, which are often critical transfer points for narcotics. Dermyer had just been training for his new position around 2:40 p.m. on March 31, 2016, when he was shot by a man he approached as part of that training, according to state police.
"The male subject pulled out a handgun and shot Chad multiple times," Virginia State Police Superintendent Col. W. Steven Flaherty said. "The male subject continued firing his weapon, as two state police troopers opened fire."
Dermyer was rushed to the hospital where Richmond Police, Virginia State Police, VCU Police, and numerous ambulances came flooding in, gathering outside the emergency room until about 6 p.m. when a motorcade of vehicles with lights on slowly left the area.
Around 8 p.m., police announced that Trooper Chad Dermyer, 37, passed away from his injuries.
Dermyer is survived by his wife Michelle and two children. He had served for four years with the U.S. Marine Corps and began his police career as an officer in Jackson, MI, which is where he's from, and then in Newport News.
Copyright 2018 WWBT NBC12. All rights reserved.