Homeless to American Ninja Warrior? Man's passion pays off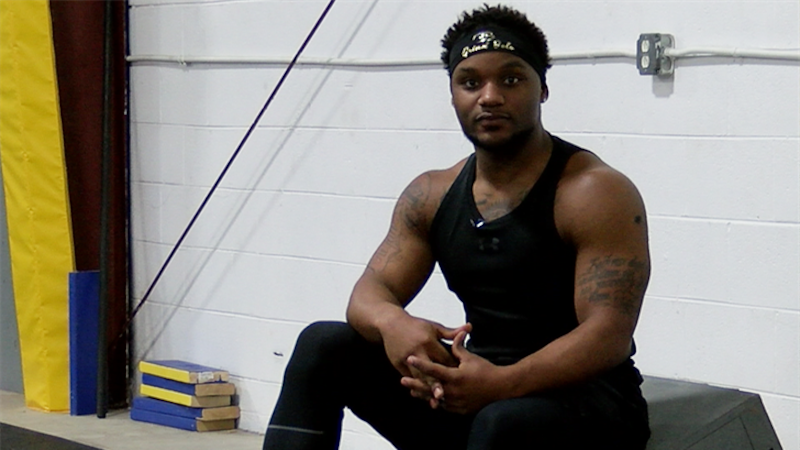 Updated: Mar. 29, 2018 at 5:13 PM EDT
MIDLOTHIAN, VA (WWBT) - Just six months ago, Kevon White thought he'd have to get a new kidney, but now he's competing to become a $1 million richer on NBC's "American Ninja Warrior."
You can call him the "Midlothian Ninja."
"I can't believe it's happening," White said.
On Thursday, White showed off the signature move that got him on the show - the salmon ladder.
Just a few years ago, "American Ninja Warrior" wasn't even on White's mind. He wanted to play football, but an ankle injury dashed those dreams.
Then his passion for working out left him with poisoned kidneys.
But White bounced back again. He says working out helps him heal, both physically and emotionally.
"I was homeless for a few years," White said. "Ended up getting adopted by one of my high school teachers, and now I live here in RVA with my beautiful wife."
Family and friends say he's surpassing his goals because he's inspiring others.
"He's a person who wants to help other people, helping someone who's been through what he's been through," Deandra White, his wife, said.
Kevon White has taken his pain, put it into purpose, and now he hopes it pays off on "American Ninja Warrior."
"The process started back in November," White said with an audition tape.
The exercises that helped White the most were the salmon ladder and warp wall.
Videos of the show's salmon ladder seem to go viral every season. White makes it look easy, but NBC12's Alex Whittler tried - she's says it's not.
White's story proves if you keep trying you're bound to see improvement, and his support system is only speaking positive things into existence.
Next up, White has the show's qualifiers and city finals, in Miami, in mind.
He and his wife have started a GoFundMe to get out to those upcoming rounds.
You can catch his journey on NBC12 on May 30 on the 10th season's premier.
Copyright 2018 WWBT NBC12. All rights reserved.