Science Museum of Virginia replaces stolen meteorite
Published: Mar. 16, 2018 at 6:12 PM EDT
|
Updated: Apr. 10, 2018 at 10:35 AM EDT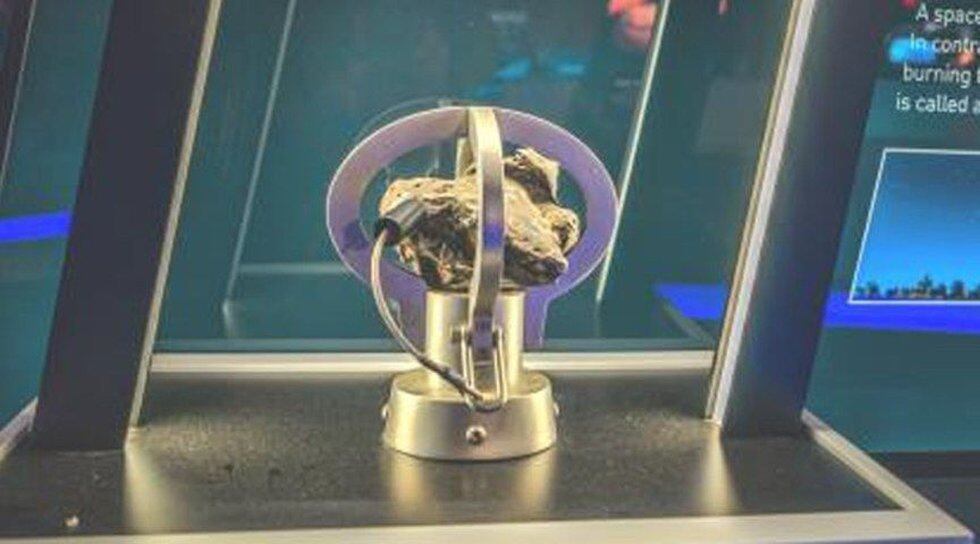 RICHMOND, VA (WWBT) - Meteorite lovers can relax because the Science Museum of Virginia has its meteorite back.
It's not the same one that was stolen March 15. Police have still not located that one. But the museum was able to procure another meteorite of the same composition from the same area to use in its place.
The museum constructed a new display case for the space rock and the exhibit opened Tuesday.
The replacement stone is a little smaller than the original, but was put in the same location.
The meteorite is part of the "Speed" exhibit. The original was stolen between 9:30 a.m. and 2:30 p.m. March 15.
It is composed of iron and nickel, and is believed to have significant monetary value, Capitol Police said. The Science Museum values the meteorite at $1,500. The replacement meteorite cost the museum less than $1,000.
The exhibit is in the main hall of the first floor of the museum at 2500 W. Broad St.
Anyone with information about the theft is asked to call Virginia Capitol Police at (804) 786-2120.
Copyright 2018 WWBT NBC12. All rights reserved.