New bill to designate white supremacists group as domestic terrorists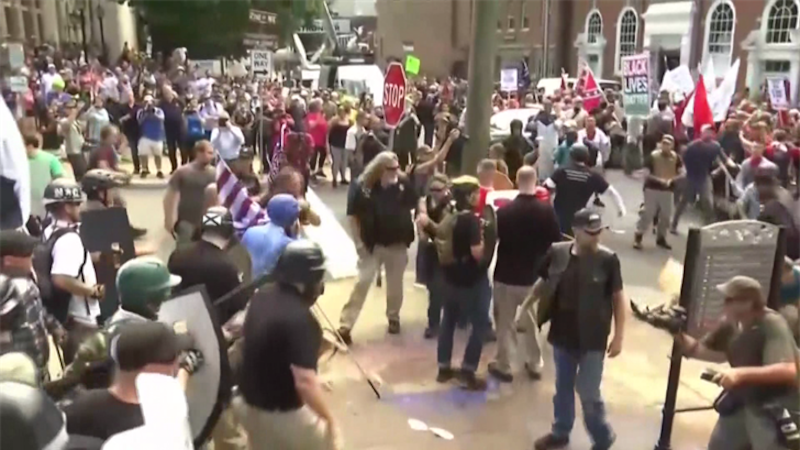 Updated: Jan. 24, 2018 at 11:19 PM EST
CHARLOTTESVILLE, VA (WWBT) - State Police may soon be able to punish white supremacists as domestic terrorists.
Attorney General Mark Herring says the deadly chaos in Charlottesville last year is the reason a new bill will crack down on organized hate crime.
Regardless of how well police did or did not handle the Unite the Right rally, police knew these white supremacy groups were bringing trouble; even though they knew these groups had violent histories, there wasn't much police could do about it.
"There is an appetite for having the tools to protect the citizens from tragic, tragic violence," said Democrat Marcia Price, who represents Virginia's 95th district.
Wednesday, Marcia Price and Attorney General Mark Herring showed off a new bill that gives law enforcement some of those tools.
"We are committed to equality and fairness and inclusiveness, and part of that means making sure that law enforcement has the tools they need to identify these white supremacists groups, extremist organizations who pose a threat to Virginian's safety and the safety of our community," Herring said.
If passed, The Virginia State Police superintendent would be able to designate certain groups as domestic terrorists. The designation would be based on crimes the group is responsible for.
"Would require at least two acts of violent hate crimes on the basis of race, religion, national origin...those types of things," Herring explained.
If a group is designated as a terrorist group, the new law would prohibit them from holding meetings to organize future events or rallies, and it would also prohibit anyone else from assisting them with materials. Any penalty would be much worse.
The bill is currently making it's way through the General Assembly.
Copyright 2018 WWBT NBC12. All rights reserved.