Secret Samaritan: Help for woman in moldy house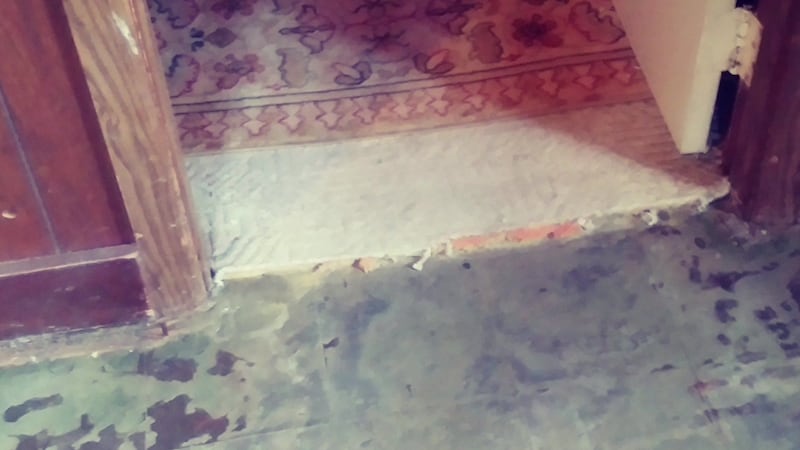 Updated: Jan. 24, 2018 at 8:52 PM EST
RICHMOND, VA (WWBT) - Is there one thing, you just can't afford, that could turn your life around? Those are the people NBC12's Secret Samaritan is looking for. He's a multi-millionaire, ready to share his wealth, with people "truly" in need.
This week, it's a woman who's been breathing in mold and sleeping on her couch for months.
Today is a special day at Tamara Cardwell's house. This is the day when her new mattress arrives. It may not seem like a big thing to you, but after tossing and turning on the sofa for months, it's a life-changer.
Unbeknownst to Tamara, there was a slow leak in her 70-year-old rental house, creating mold in the walls and floor. Her 95-year-old landlord didn't have the means to totally fix the problem - carpet, padding, sheet rock, even insulation had to be replaced - and she did most of the work herself.
Some of Tamara's personal belongings were also ruined...including her mattress.
"On the boards of the box springs, there was mold, all on those boards, and I knew it was in the mattress," said Cardwell.
After all the improvements to the house, Tamara didn't have the resources to spend more than a thousand dollars for a new mattress. That's when she contacted NBC12's Secret Samaritan.
It's a good thing she did, because the old one was so riddled with mold, there was no way to save it, according to the experts with Mattress Warehouse.
"There's no way to really clean inside of a mattress. You can clean the outside of it, but if it got into the mattress itself, there's really nothing you can do," said Adam Yarborough with Mattress Warehouse.
Tamara had seen some of the previous Secret Samaritan reports on NBC12, and she went online and filled out the paperwork, thinking it would be a long shot.
It was a move that turned things around. She's now getting a good night's sleep.
She believes that anyone on the fence about asking for help, should do it:
"Please go on Secret Samaritan, and at least try - it's worth a shot. You just never know when something good might happen to you!"
If there's one thing that  could turn your life around, but you don't have the money - contact us with your story. Just go to the NBC12 News app and look for "Secret Samaritan."
Copyright 2018 WWBT NBC12. All rights reserved.