Mother, daughter found guilty of 'conspiracy to commit murder' in death of 19-year-old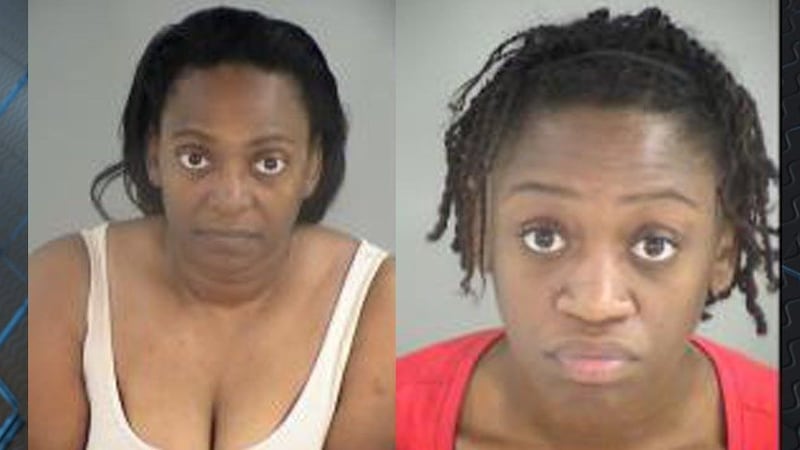 Updated: Dec. 8, 2017 at 7:21 PM EST
HENRICO, VA (WWBT) - A Henrico jury found a mother and daughter guilty of "conspiracy to commit murder" in the death of a 19-year-old, but remains deadlocked on the murder charge.
Denise Gay and her daughter LaToya Gay are accused of suffocating 19-year-old Martre Coles, and then discarding his body in a plastic storage bin, left near South Laburnum Avenue, back in March. He had been reported missing since March 12.
The family says Denise was dating Martre's father.
The jury began deliberations just before 10 a.m. Friday, after the week-long trial. More than seven hours later, jurors emerged to tell the judge they continued to be deadlocked. The judge sent the jury back behind closed doors to continue hashing out a decision.
A mistrial was eventually declared on the murder charge the women faced. However, the jury found the pair guilty of conspiracy to commit murder and recommended a 10-year sentence.
Prosecutors say Denise Gay lived with Martre Coles, his father and her own 13-year-old daughter. The Commonwealth's Attorney told the jury that Denise Gay actually plotted with her older, adult daughter Latoya, for more than a year to kill Martre.
However, the motive is unclear, other than the family says Martre and Denise Gay's 13-year-old daughter didn't get along.
Prosecutors say Denise and Latoya potentially used a plaster mask to suffocate Martre in his bedroom. Denise Gay's 13-year-old daughter witnessed a part of that, never to see Martre again.
A status hearing is now scheduled for Monday on the mistrial for the murder charge.
Henrico Commonwealth's Attorney Shannon Taylor says she intends on retrying both Denise and LaToya Gay for first-degree murder.
Copyright 2017 WWBT NBC12. All rights reserved.