Inspectors find violations at Jones and Jones Assisted Living Facility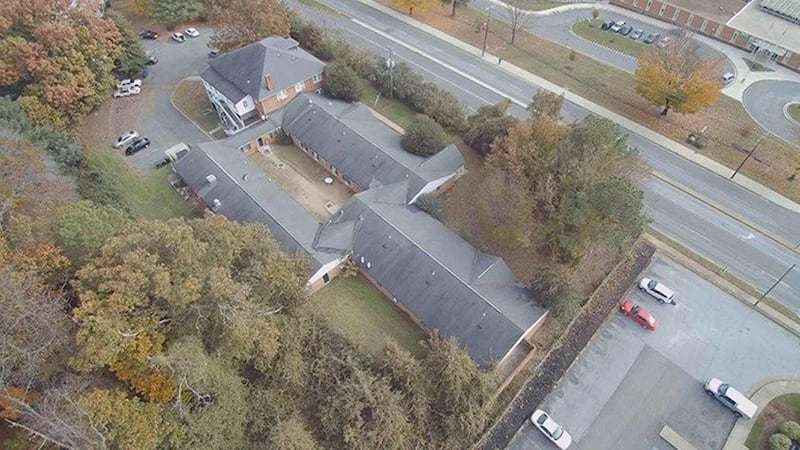 Published: Dec. 4, 2017 at 6:53 PM EST
|
Updated: Mar. 7, 2018 at 2:59 PM EST
RICHMOND, VA (WWBT) - City of Richmond building inspectors found Jones and Jones Assisted Living Facility in violation after an inspection last week.
The inspectors focused on the building and building structure at the facility on 7804 and 7806 Forest Hill Ave. on Nov. 29.
In their "Notice of Violation" obtained by NBC12, the building maintenance inspector writes that Jones and Jones didn't have a safe and unobstructed means of egress. They found some doors were stuck or didn't have the proper hardware for people to get out.
The document also says the inspectors found issues with the roofs and drainage.
"Roof and drainage not maintained," the document said. "… Ensure roof drainage is properly installed and adequate to prevent dampness and deterioration of the structure. Install/maintain gutters and downspouts where needed. Ensure gutters and downspouts are free from obstruction and discharge water in a manner to protect the foundation/slab of the building from [an] accumulation of roof drainage."
The document continues that emergency lighting and exit signs need to be serviced and repaired, exterior surfaces are not properly coated for protection on the substrate, the building envelope is not maintained weather resistant or watertight, the metal on porch fascia needs repair and the interior surfaces have been found in disrepair.
The document says the windows, doors, walls, floors, ceilings all must be maintained free of peeling paint, loose plaster, decayed wood, and holes.
Inspectors also found a defective electrical system including the improper installation of some devices and damage and deterioration to others.
The inspector also writes that the exterior walls were in disrepair, including holes and rotten material that would allow for animals to get inside.
The inspector also found a vehicle on the property with expired tags so the facility must either make it operable or remove it from the property.
The document says that failure to comply with this notice may result in criminal court action and fines of up to $2,500 per violation, per day and court costs. Additionally, a  lien may be placed on the property for administrative fees and any other necessary costs incurred by the city to initiate corrective action.

NBC12 has been investigating Jones & Jones for weeks and revealed the the conditions inside earlier this month.
The administrator, Mable Jones, had her license suspended by the Virginia Board of Long-Term Care Administrators in June and she is now on probation.
Jones & Jones has been cited for violations by the Department of Social Services as recently as Nov. 13.
On March 7, 2018, Mable Jones submitted her letter to appeal the Department of Social Services' decision to deny Jones and Jones their license renewal for the building at 7806 Forest Hill Avenue.
Copyright 2017 WWBT NBC12. All rights reserved.