Fairfax defeats Vogel in lieutenant governor race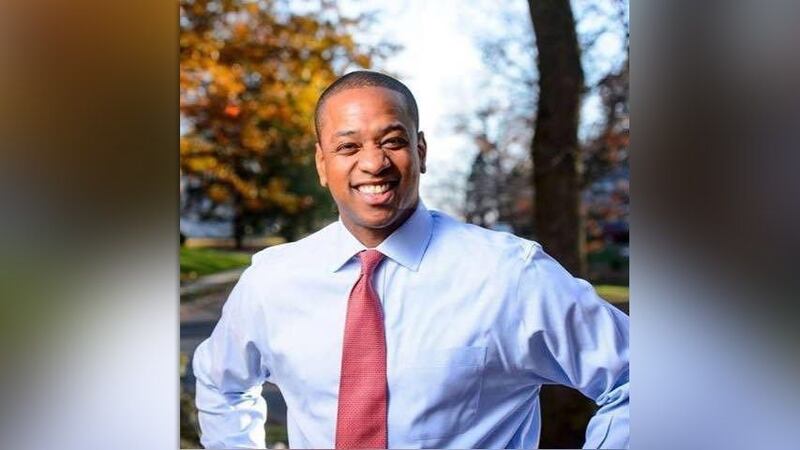 Published: Nov. 7, 2017 at 7:30 PM EST
|
Updated: Nov. 7, 2017 at 11:30 PM EST
RICHMOND, VA (WWBT) - Democrat Justin Fairfax will be the next lieutenant governor of Virginia, beating out Republican Jill Vogel, who conceded the race just before 9 p.m.Tuesday.
"I am so deeply grateful and honored to every single one of you here, to all of you around the Commonwealth and around this country who believed that this was possible and who knew that our fight was just and knew that our message was right for this time," said Fairfax during his victory speech. "We now have a chance to rise to the better angels of our nature. To take our country on a more positive course. To turn back from the political darkness that we are seeing out of Washington and out of this White House."
During her concession speech, Vogel said she hopes they "ran a campaign Virginians can be proud of, that we talked about issues that mattered, that everyday we made our campaign mean something."
Heading into Election Day, the last polls had Fairfax ahead of Vogel by 5 points.
Fairfax is a former federal prosecutor who ran for Attorney General in 2013. As lieutenant governor he hopes to help raise minimum wage to $15 and improve job training to fill Virginia's vacant skilled labor jobs.
"These are jobs that require a high school diploma but less than a four-year degree. There are 175,000 of those jobs that are open today," said Fairfax.
Fairfax says he'd work to increase education funding and teacher salaries. He wants to expand Medicaid, emergency mental health services and gun control.
"Ninety percent of Americans support universal background checks, and so, we believe that is a commonsense step we should take," said Fairfax. "Also limiting these high capacity magazines, some of which were used in many of these mass shootings."
As vice chair of the Planned Parenthood Metropolitan Washington Action Fund, Fairfax is pro-choice on abortion.
"We saw with these TRAP laws that were implemented going back to 2011, those were meant to reduce access to reproductive services. We're trying to make progress in untangling those laws," Fairfax said.
For more election results, download the NBC12 News app.
Copyright 2017 WWBT NBC12. All rights reserved.