Petersburg hosts first naturalization ceremony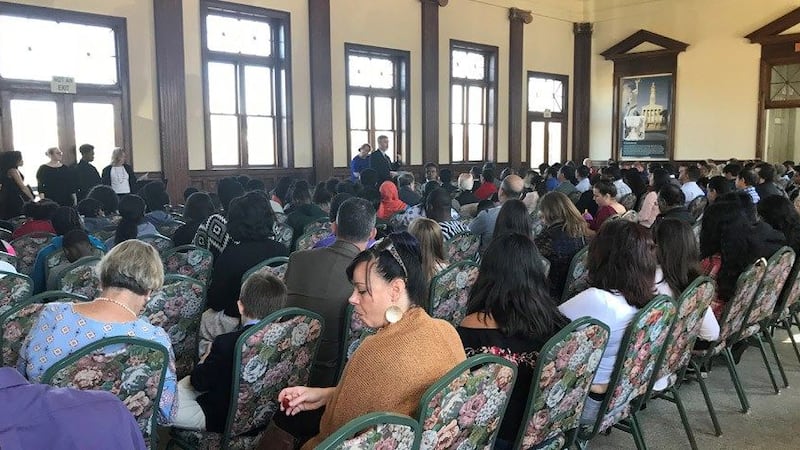 Updated: Nov. 3, 2017 at 1:39 PM EDT
PETERSBURG, VA (WWBT) - Hundreds of people have gathered at Petersburg's Union Station on Friday for the city's first-ever naturalization ceremony.
The city has seen battles from both the Revolutionary and Civil War, but this was the first time ever that a naturalization ceremony took place within city limits.
The ceremony was put together by Delegate Lashrecese Aird of the 63rd District, the United States Citizenship and Immigration Services, and the United States Magistrate Judge for the Eastern District of Virginia, in partnership with the John Banister Chapter of the Daughters of the American Revolution and the Appomattox Regional Governor's School Student Choir.
Copyright 2017 WWBT NBC12. All rights reserved.