Capitol Police spend more than $4,000 for Richmond rallies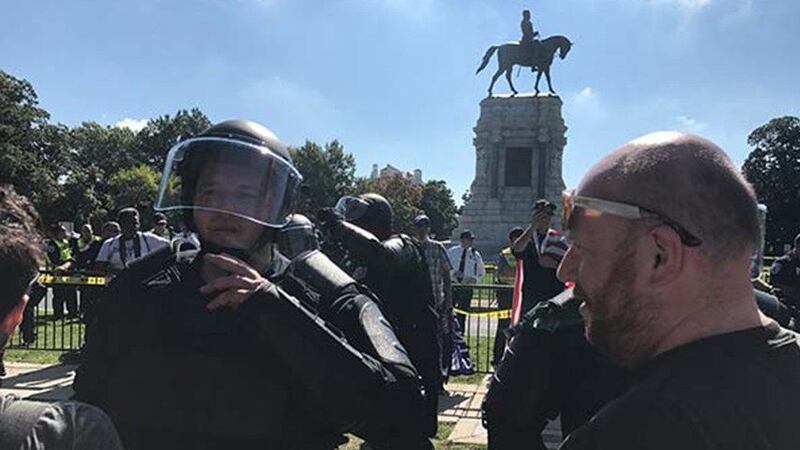 Updated: Oct. 17, 2017 at 11:44 AM EDT
RICHMOND, VA (WWBT) - The Division of Capitol Police spent more than $4,400 to help cover the Monument Avenue rallies in Richmond last month.
Those costs were $3,828.36 in overtime and $650.90 for equipment.
Seven people were arrested in the protests, and no serious injuries were reported as multiple groups protested in front of the Lee Monument and other parts of the city on Sept. 16.
The city of Richmond says the rallies cost more than $570,000, including $252,328 for police personnel and $254,041 for equipment and operating costs for the police department.
FULL COVERAGE OF THE PROTESTS:
Copyright 2017 WWBT NBC12. All rights reserved