VA candidates condemn Vegas shootings as 'terrorism,' 'acts of evil'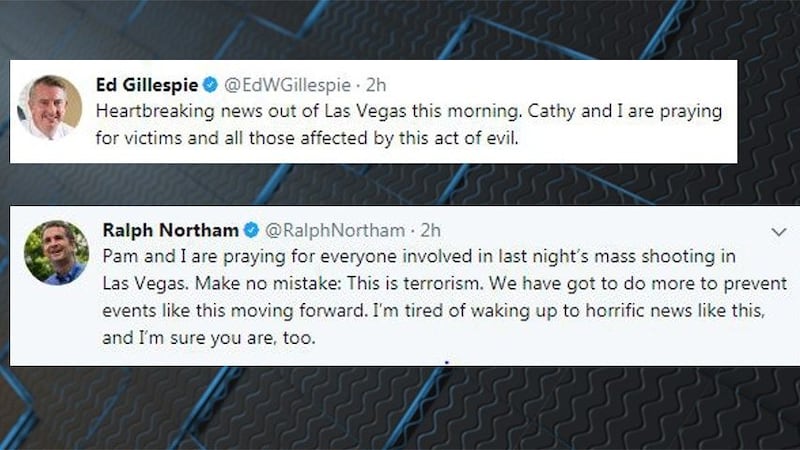 Updated: Oct. 2, 2017 at 10:12 AM EDT
(WWBT) - Virginia's candidates for governor condemned the shooting in Las Vegas as "terrorism" and an "act of evil."
Dozens were killed in the shooting late Sunday and injured hundreds of people at a country music festival.
Lt. Gov. Ralph Northam, the Democratic candidate for governor, called the incident "terrorism" and posted to social media that "we have got to do more to prevent events like this moving forward."
Republican candidate for governor Ed Gillespie condemned the shooting as an "act of evil."
Read more the full statements from Northam and Gillespie, as well as other reactions from Virginia lawmakers below:
Copyright 2017 WWBT NBC12. All rights reserved