No parking, street closures planned ahead of possible rallies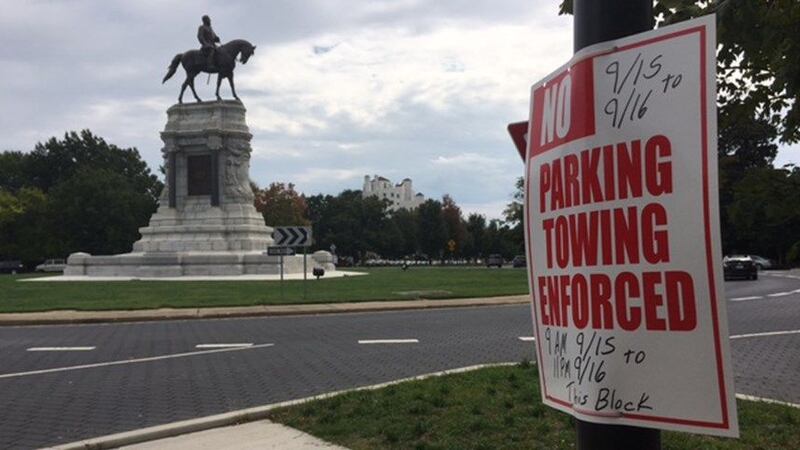 Published: Sep. 11, 2017 at 8:17 PM EDT
|
Updated: Sep. 15, 2017 at 7:06 AM EDT
RICHMOND, VA (WWBT) - A large portion of Monument Avenue and surrounding streets are closed and being designated "No Parking" zones on Friday and Saturday because of the possibility of rallies near the Lee Monument.
There will also be road closures near the Richmond Coliseum.
Road closures and no parking zones will begin at 9 a.m. Friday and will reopen at 8 p.m. Saturday.
Monument Avenue between Lombardy and Meadow streets

North Allen Avenue between West Grace Street and Park Avenue

West Grace Street westbound between Allen Avenue and Lombardy Street

West Grace Street eastbound between Allen Avenue and Meadow Street
There will be no parking zones from 5 p.m. Friday through 11 p.m. Saturday for:
East Clay Street between Ninth and Seventh streets

North Eighth Street between East Leigh and Marshall streets

East Leigh Street between Fourth and Eighth streets.
Beginning at 5 a.m. Saturday, the following streets will be closed and will reopen sometime in the afternoon:
East Clay Street between Ninth and Seventh streets

North Eighth Street between East Leigh and Marshall streets
RELATED STORIES: 
Copyright 2017 WWBT NBC12. All rights reserved