2 Monument Avenue rallies scheduled in September are now canceled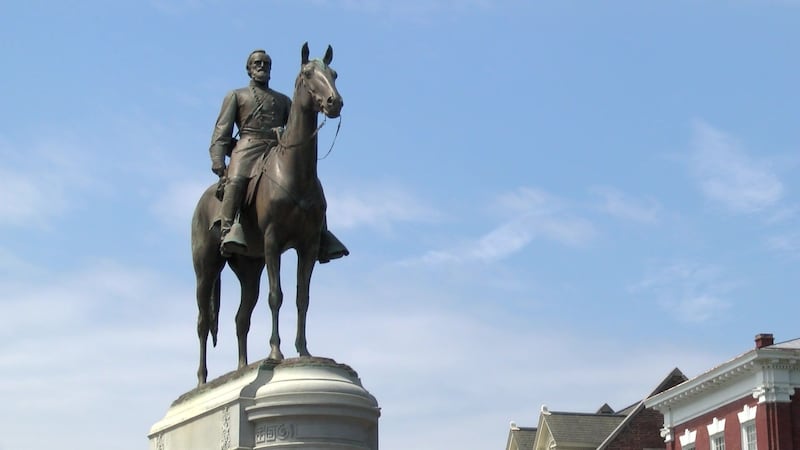 Published: Aug. 15, 2017 at 12:27 PM EDT
|
Updated: Aug. 15, 2017 at 7:41 PM EDT
RICHMOND, VA (WWBT) - Two controversial rallies on Monument Avenue scheduled for September are now been canceled. One was in support of the monuments, the other would have been against.
But despite the cancellations, there are still fears that the debate over the monuments may lead to violence.
Capitol Police no matter what, the department has  enhanced security at the Lee Monument.
Bragdon Bowling says he was working as a concerned citizen when he filed a permit with the state to support the Confederate monuments. But he says there are safety concerns, and he doesn't want to put particpants or the police in danger.
On the other side, a person started an event page called "Fight White Supremacy" to attract thousands of people for a counter protest on the same day.  They were suposed to meet at the Arthur Ashe monument.  Around 4 p.m. on Tuesday, the event was deleted from Facebook.
Neighbors had mixed reactions about rallies on Monument Avenue.
"I worry rallies, whatever their initial reasoning cause might be to start, can be taken over and pushed in directions that are don't lead to constructive relationship building," said Nelson Reveley, who grew up in the Fan.
"I would hope that they would still hold it just as a firm wall, a line in the sand, against anyone who tries to come up here and say this a city that wants to celebrate it's old, ancient white racists," said Georgina Coffey, who lives near Monument Avenue.
Meanwhile, in Durham, North Carolina, protestors took it upon themselves to take down the Lee statue there.  Groups like Sons of Confederate Veterans were outraged.
"This is anarchy," said Frank Ernest, who is part of the Virginia division of SCV.  "A mob of citizens decided to vandalize public property, and that's considered acceptable? Our country is in bad shape if we think that's the way to run the country by mob rule."
With talks of groups doing the same in other states, legal experts say you could face criminal charges.
"You have a right to speak and to speak freely and express your own opinion. But those rights stop short when it comes to destroying property that isn't
yours," said NBC12 legal analyst Steve Benjamin. He says damage over $1,000 is a felony.
The Sons of Confederate Veterans say they will fight taking down the monuments legally.  They also say they've denounced white supremacists groups for decades.
The Richmond Police Department says it has not been made aware of any permits for a protest in the near future.  The Virginia Department of General Services the permit for the rally at the Lee Monument has been withdrawn, but they did not answer if other permits from other groups have been filed.
PREVIOUS STORY: 
Copyright 2017 WWBT NBC12. All rights reserved