State police helicopter involved in emergency landing in 2010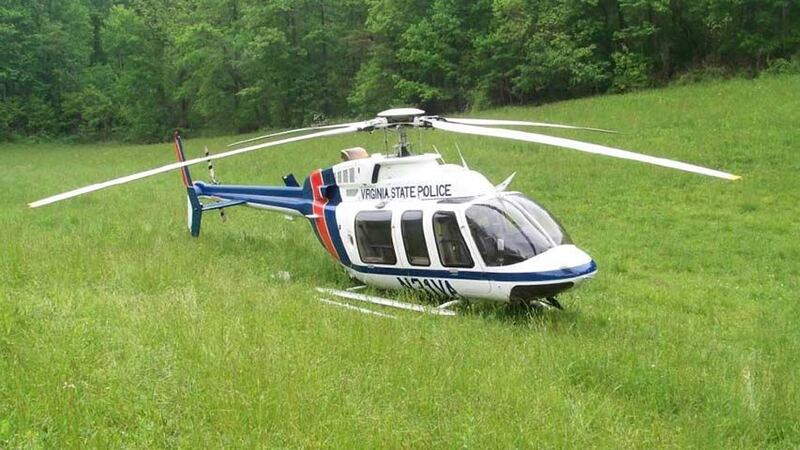 Published: Aug. 15, 2017 at 9:37 AM EDT
|
Updated: Aug. 15, 2017 at 3:32 PM EDT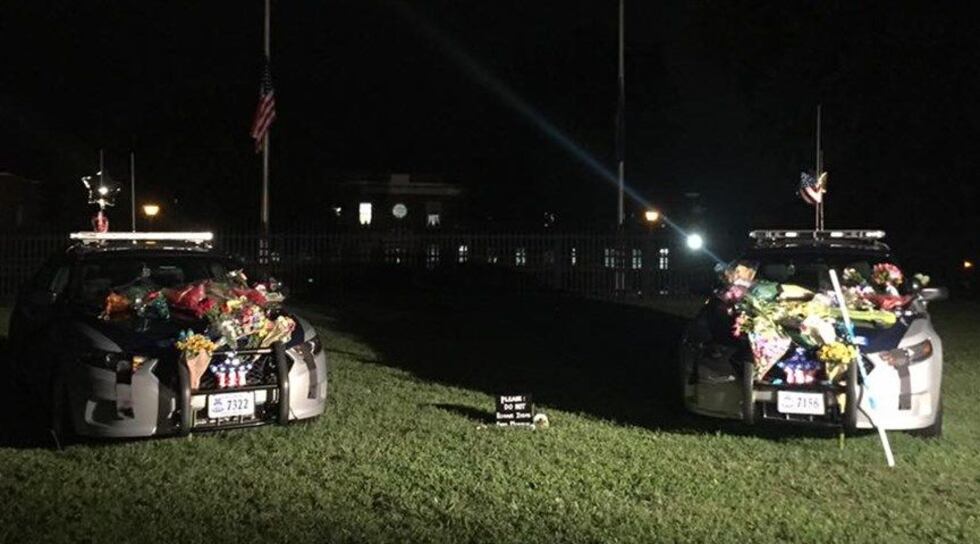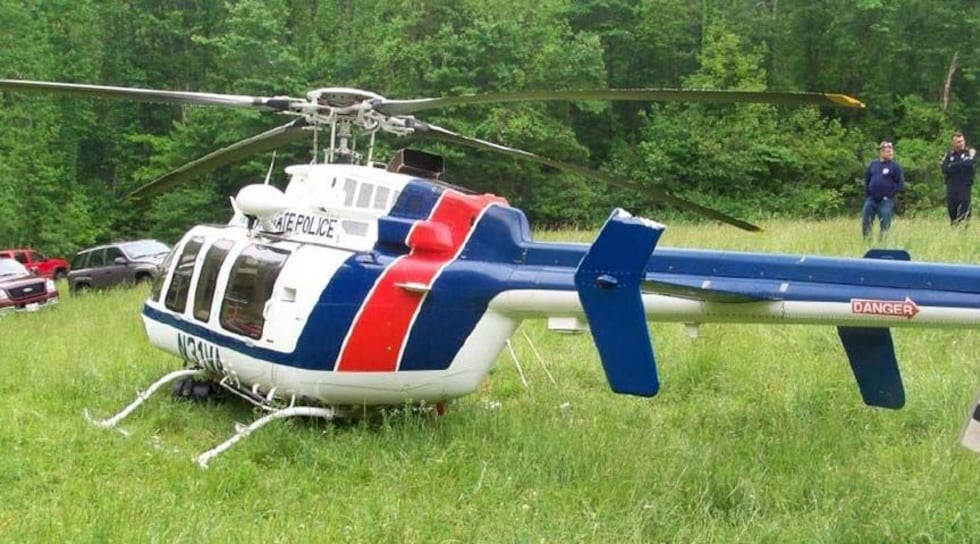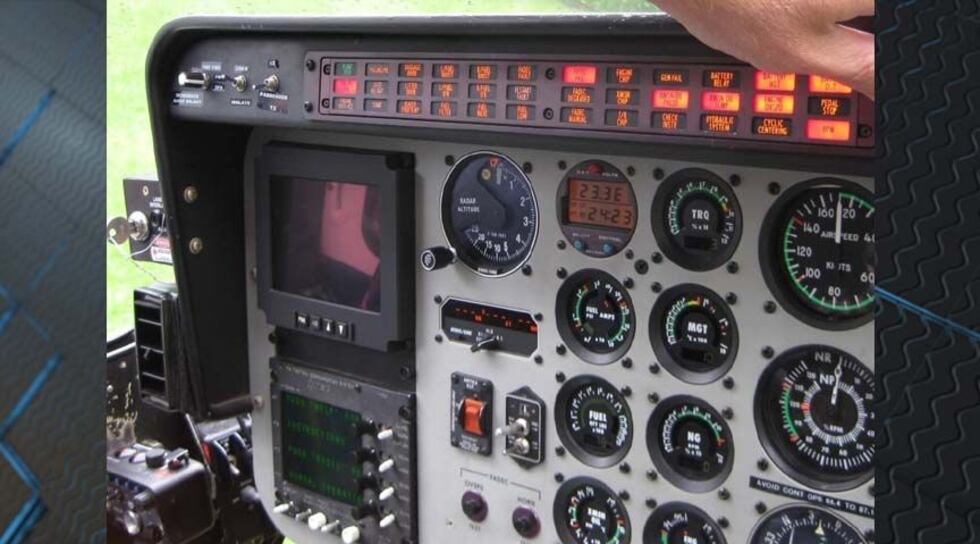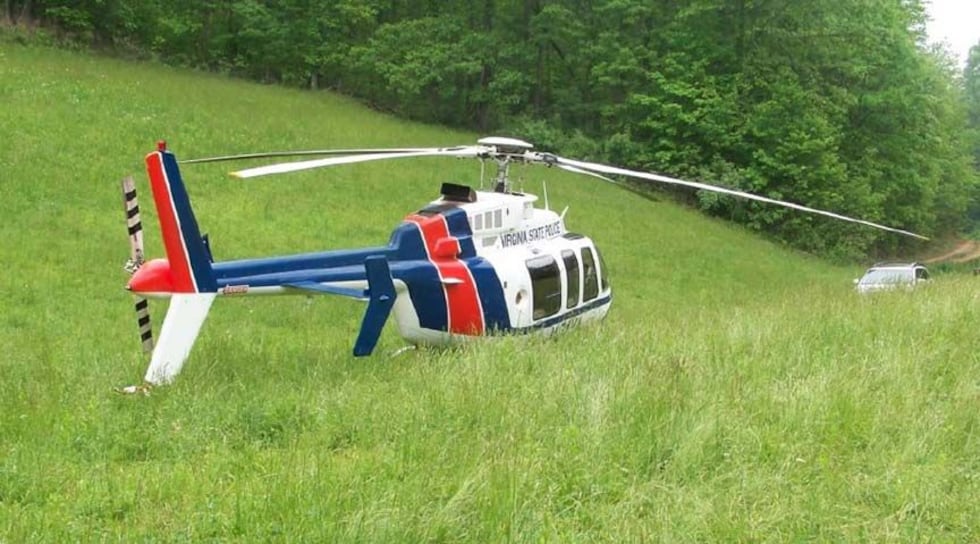 RICHMOND, VA (WWBT) - The State Police helicopter that crashed and killed two people on Saturday near Charlottesville had previously been involved in an emergency landing.
A National Transportation Safety Board report shows the Bell 407 helicopter, N31VA, had an engine failure in May 2010.
The helicopter "was substantially damaged" in the incident, which was part of an orientation for the pilot. The pilots lost all power to the engine and had to perform an emergency "hard" landing, minutes after take-off.
The report says:
The pilot conducted one takeoff and landing at VJI, and then proceeded to the northwest to practice confined area operations at a field about 3 miles from VJI. When the flight was enroute to the practice field, the crew heard a noise that they described as a "very low growl" coming from the engine compartment. As they approached the field at an altitude of about 250 feet above ground level (agl) and a speed of 80 knots, they heard a "very loud growl," and the engine "surged" twice
A caution light came on and an "engine out" alert sounded. The flight instructor then took control of the helicopter and landed it.
The NTSB report says the helicopter "bounced one time and came to rest on a 'slight slope' in the field, with the right skid on the uphill side."
The incident crushed the fuselage and partly damaged one of the chopper's fins. The NTSB determined the crash was caused by "improper repairs by a repair facility."
No one was injured in the incident.
The chopper was fixed and placed back into service. According to the FAA, it's 17 years old and was certified to fly in 2001. Flight logs show it had flown several times in the week before Saturday's crash.
On Saturday, Lt. H. Jay Cullen, 48, of Midlothian, and Trooper-Pilot Berke M.M. Bates, 40, of Quinton, died in a helicopter crash when they were assisting public safety resources with the ongoing situation in Charlottesville. Investigators say they never gave a distress signal.
It could take up to three weeks before the NTSB releases its preliminary report on what exactly went wrong. The entire investigation could take more than a year to complete.
Cullen, of Midlothian, graduated from the Virginia State Police Academy in May 1994 as a member of the 90th Basic Session. He first joined the Virginia State Police Aviation Unit in 1999. Cullen is survived by his wife and two sons. He was 48.
Bates, of Quinton, would have turned 41 years old Sunday. He graduated from the Virginia State Police Academy in August 2004 as a member of the 107th Basic Session. He had just transferred to the Aviation Unit as a Trooper-Pilot in July. Bates is survived by his wife and twin 12-year-old son and daughter.
Copyright 2017 WWBT NBC12. All rights reserved