Chesterfield man convicted of 2008 double murder executed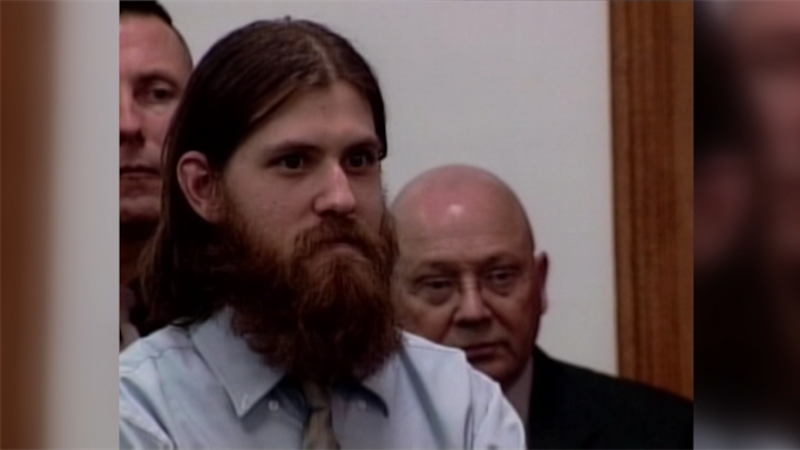 Published: Jul. 6, 2017 at 11:05 AM EDT
|
Updated: Jul. 7, 2017 at 5:42 AM EDT
RICHMOND, VA (WWBT) - William Morva, a Chesterfield native who was convicted of a double murder in 2008 in Montgomery County, was executed by lethal injection on Thursday night.
Morva was pronounced dead at 9:15 p.m. at the Greensville Correctional Center in Jarratt.
When asked if Morva had any last words at 9:01 p.m., he replied, "no," and the execution process began. NBC12's Drew Wilder, who was a media witness, said Morva was shaking about a minute later and appeared nervous.
"His head would tilt up a little bit and then back down," said Wilder. "You could see the collar of his shirt shaking, what appeared to be someone that was very nervous."
About two to three minutes afterward, Morva was speaking while facing up, but the microphone was not picking up what he was saying.
Morva then started to lie there silent, but then a short time later, he started gasping for air.
"His stomach came out and contracted pretty dramatically," Wilder said.
Then around 9:03 to 9:04 p.m., Morva was silent, while officials were on the phone with the governor's office.
Then at 9:05 p.m., a gentleman came to remove Morva's sandals while he laid strapped in.
Wilder said Morva's execution was uneventful for the next 10 minutes.
At about 9:14 p.m., a medical examiner came to check Morva's pulse for about a minute. He was then pronounced dead a minute later.
Morva was executed without any complications.
Wilder said there were about 18 people inside the room that had a seating area and then nine others, plus Morva, in the room where he was strapped down.
Just 45 minutes before Morva's death, groups held vigils at the Greensville Correctional Center and in Richmond.
The group "Virginians For Alternatives to the Death Penalty" gathered at a vigil at the Richmond Friends Meeting, located on Kensington Avenue.
Cameras were not allowed inside, but NBC12 spoke to organizers before the vigil. They said they do not believe the death penalty stops crime and is a drain on the Commonwealth.
"To me, the death penalty is not about what the perpetrator did. The death penalty is about who we are as a people and how do we as a people respond to violence in our midst," said Michael Stone.
Groups pushed Governor Terry McAuliffe to grant Morva clemency on the grounds of his mental illness.
Ultimately, Governor McAuliffe's office said he has declined a clemency petition in the case because he did not find a substantial enough reason to intervene, according to the statement from the governor's office.
While other groups argued against the death penalty, the Virginia Sheriff's Association supported the governor's decision, saying jurors considered Morva's mental health and handed down a verdict and sentence that must be carried out.
In recent weeks, mental health experts and politicians -- and even officials with the United Nations -- had called on Governor Terry McAuliffe to change Morva's death sentence to life in prison without parole.
In 2006, he was deemed mentally stable to stand trial on robbery charges.
NBC12 On Your Side Investigator Rachel DePompa covered the case as it unfolded when she was a reporter for WDBJ in Roanoke. In a report from 2006, DePompa said, "at some point, Morva asked to use the bathroom -- now this is the part that's really under investigation -- Hall says, Morva somehow ripped a toilet paper dispenser out of the wall, it still had the screws on it, and he used it as a weapon on the deputy."
Court records show Morva then stole that deputy's firearm and ran for the door. Derrick McFarland -- a 26-year-old hospital security guard -- ran to help the deputy, but Morva shot and killed him. Morva escaped and all of Montgomery County was on alert.
Deputies found Morva hours later, hiding in weeds and brush.  He was convicted in 2008.
Copyright 2017 WWBT NBC12. All rights reserved