School system apologizes for misspelling of 'Virginia' on diplomas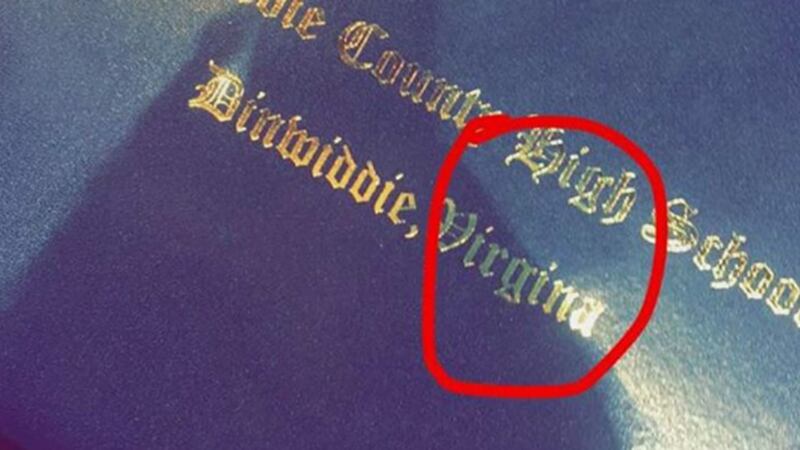 Updated: Jun. 19, 2017 at 6:15 AM EDT
DINWIDDIE, VA (WWBT) - Dinwiddie High School seniors got quite the surprise last week when they received their diplomas and saw the word "Virginia" spelled incorrectly.
"As you are aware there is a spelling error on the diploma cover," Dinwiddie Public Schools wrote on Facebook. "We have contacted the vendor and replacement covers will be provided."
"Virginia" was missing the third "i" on the cover.
"We will be contacting our graduates as soon we have resolved the issue with the vendor and when we have received the new covers," the school system wrote. "We apologize for any inconvenience that this error has caused."
Copyright 2017 WWBT NBC12. All rights reserved