Remembering Special Agent Michael T. Walter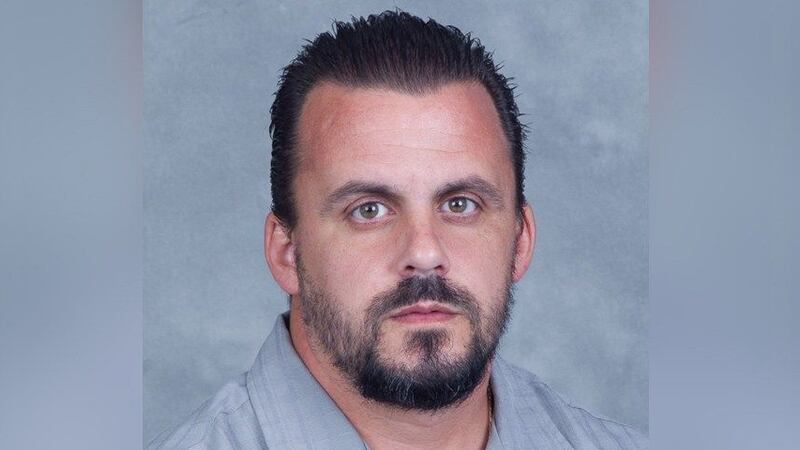 Published: May. 27, 2017 at 3:12 PM EDT
|
Updated: May. 27, 2017 at 4:16 PM EDT
RICHMOND, VA (WWBT) - Virginia State Police Special Agent Michael T. Walter, who was shot Friday night in Richmond and died Saturday morning, is being remembered for his longtime service, being active in the community and being a father.
Walter, 45, had been with Virginia State Police for 18 years, according to Col. Steven Flaherty, superintendent for Virginia State Police. After starting his career in Northern Virginia, he transferred to the Powhatan office in 2005.
He was promoted to the rank of Special Agent in 2010 and had been assigned ever since to the Bureau of Criminal Investigation's Richmond Field Office Drug Enforcement Section.
Born in Philadelphia, Walter was also a U.S. Marine from 1989 to 1994. He previously worked at VCU Medical Center and for Capitol Police.
Flaherty said Walter is survived by his wife, Jaime, and three children -- a 14-year-old son, a 9-year-old son and a 6-year-old daughter.
He was also a youth wrestling coach.
"Mike is well-known not only for his passion for criminal justice, but also for his commitment and passion to bettering the lives of local youth," said Flaherty. "Mike founded and ran a nonprofit organization, the Powhatan Youth Wrestling and Community Development Corporation, through the Blackhawk gym. For him and Jaime, this wasn't about making a profit. It was about making a difference for disadvantaged youth by mentoring them and fostering their talents through physical fitness and sportsmanship."
The Powhatan Youth Wrestling and Community Development Corporation released this statement about Walter:
Blackhawk Wrestling is shocked and saddened by the tragic murder of our Founder and President, Virginia State Police Special Agent Michael T. Walter. Coach Mike founded our organization in 2008 and has passionately built our club to the organization we are today. His passion for wrestling and unique networking ability stretched throughout the Virginia wrestling community and beyond.

Coach Mike ensured that our organization stayed focused on not only wrestling as a sport but our more important goal of developing our members into solid citizens. He demanded a high standard of character, integrity, and personally encouraged and modeled for the youth in the community and the Blackhawk wrestlers the importance of making the right choices in life.

Coach Mike measured our successes not just by wins and losses in the wrestling room, but by how many children and young adults were helped regardless of their past or their socio-economic status. As an organization we will continue Coach Mike's legacy and outreach to the community.
Walter is the 63rd Virginia State Police employee killed in the line of duty since 1928 and the 11th in the past 11 years, Flaherty said.
You can also see other statements about Walter being made on social media below:
Copyright 2017 WWBT NBC12. All rights reserved