Tractor-trailer hauling beer overturns on I-295 S to I-64 E ramp in Henrico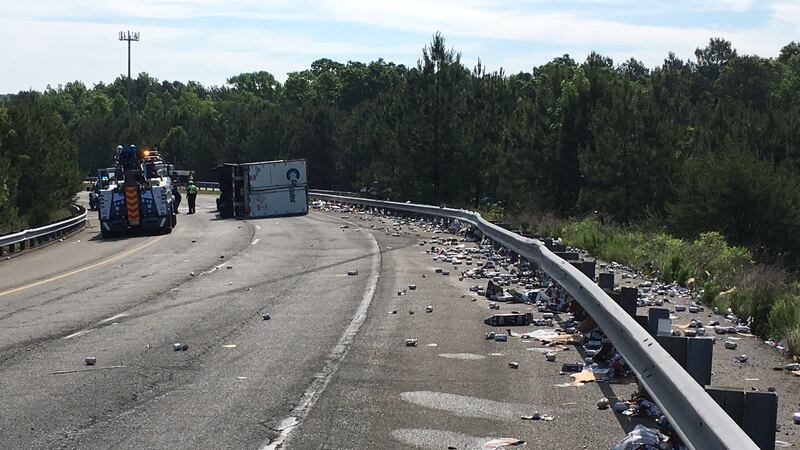 Published: May. 18, 2017 at 1:20 PM EDT
|
Updated: May. 18, 2017 at 1:56 PM EDT
HENRICO, VA (WWBT) - The ramp from Interstate 295 South to Interstate 64 East is closed due to an overturned tractor-trailer.
This happened around 8:46 a.m. on Thursday at exit 28 A.
Virginia State Police say the tractor-trailer was hauling beer, and the driver was injured.
Troopers say drivers should expect the ramp to be closed for hours.
Copyright 2017 WWBT NBC12. All rights reserved