Man suffers serious injuries after being trapped under tractor blade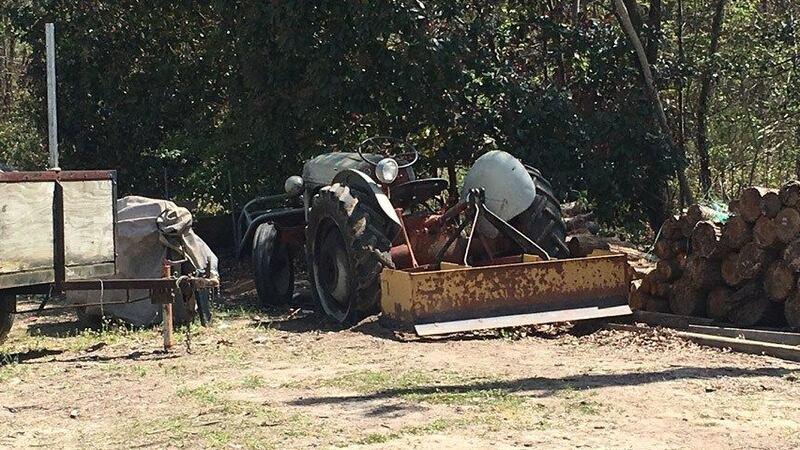 Updated: Apr. 10, 2017 at 3:34 PM EDT
CHESTERFIELD, VA (WWBT) - A man suffered serious injuries after being trapped under a tractor blade on Monday.
Chesterfield Fire says the man started the tractor, and once the tractor took off, he was then knocked down under the tractor's blade.
This happened in the 700 block of Old Bermuda Hundred Road.
Neighbors believe he was tilling his garden, standing next to the tractor when the incident happened. The machine dragged him through the yard, not stopping until it slammed into a pile of wood.
A teacher home on spring break happened to hear the man yelling and was able to call 911. The neighbor's 16-year-old grandson ran outside, helping emergency responders pull the machine off of him.
"One of the teeth in the bottom of the tractor got him in the leg, was on top of him," recalled Hunter Hudson.
He said a paramedic grabbed a plank of wood, and together they were able to move the machine.
"He said he couldn't breathe. When we pulled the tiller up, someone asked if he could breathe and he could, but couldn't feel his leg," said Hudson.
The neighbors say the man is turning 80 next month, and is usually active with projects he's doing in the backyard. They said he is often welding and putting together grills, with neighbors stopping by to visit with him.
He was transported to VCU Medical Center with serious injuries.
Copyright 2017 WWBT NBC12. All rights reserved