Richmond synagogue to host Muslim refugees for Passover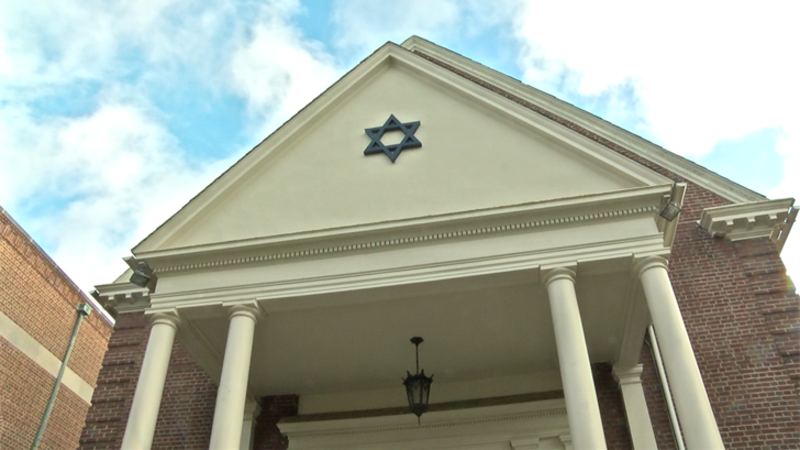 Published: Apr. 5, 2017 at 3:41 PM EDT
|
Updated: Apr. 5, 2017 at 4:43 PM EDT
RICHMOND, VA (WWBT) - Temple Beth-El on Grove Avenue in Richmond will host 35-40 Muslim refugees and their families for Passover on Tuesday, April 11.
Every year the synagogue celebrates Passover with a dinner for their congregation, but this year they decided to do something a little bit different. The synagogue is partnering with Reestablish Richmond, a refugee organization, to host refugees who are Muslim men, women and children who escaped persecution and terror in countries like Iraq, Afghanistan and Syria.
Some of the refugees have been in the Richmond region for a few years, others for just a few weeks.
Rabbi Michael Knopf said he wants to make the refugees feel welcome and disprove stereotypes about the relationship between Jewish and Muslim people.
"Muslims and Muslim refugees are particularly vulnerable and vilified in this moment," Knopf said. "So we thought it was important to foster those relationships between our community and that community."
Kate Ayers, the executive director for Reestablish Richmond, explained to the refugees when asking if they'd like to attend that the story of the Passover holiday is similar to what the refugees have and are going through.
"I say this is a time when the Jewish community remembers when they had to leave their home and they want to invite you as someone who has experienced the same thing," Ayers said.
The Passover holiday commemorates the liberation of the Israelites from Egyptian slavery.
The synagogue is adjusting some of its Passover traditions to make guests feel comfortable.
"There is a custom of having a Seder plate, which is a plate that has some of the symbols of Passover on it and we're adding things to that plate this year," Rabbi Knopf said. "We're adding an orange, which is symbolic for people who have been generally excluded, and a pineapple, which is a symbol of welcoming and hospitality."
It's hospitality that Rabbi Knopf also hopes disproves stereotypes about the relationship between Jews and Muslims too as they come together to celebrate a holiday and one another.
The Seder will be held from 6:30 p.m. to 9:30 p.m. Tuesday, April 11  at Temple Beth-El on Grove Avenue.
Click here for more information on the Seder, and here for information about Reestablish Richmond.
Copyright 2017 WWBT NBC12. All rights reserved