7 people displaced in Henrico house fire, family searching for dog
Published: Feb. 19, 2017 at 1:37 PM EST
|
Updated: Feb. 20, 2017 at 12:49 PM EST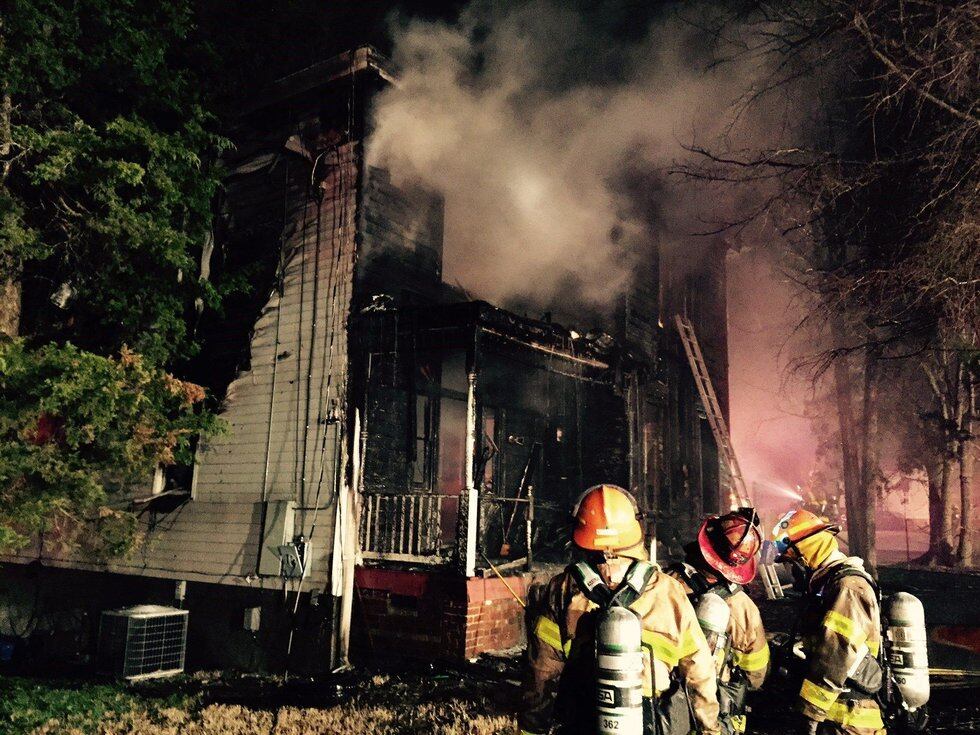 HENRICO, VA (WWBT) - The American Red Cross is helping the seven people displaced after a house fire in Henrico.
The fire happened just after 1:15 a.m. Sunday in the 100 block of Echo Avenue, near Nine Mile Road. Crews arrived six minutes later and found the two-story home engulfed in flames. They battled the fire for over 90 minutes. The house is now being called a total loss.
"When I turned and came along the street, there were fire trucks everywhere. I didn't even know it was my house that was on fire," recalled Olympia Kitt, as she held back tears. She explained her five young children were at a relative's home for a sleepover.
"They told me I couldn't get through. I realized it was my house and my dog...my dog was in there...someone has to go in and get my dog out," she said through tears. But the fire was too intense, and it was too dangerous.
Two additional fire crews were requested to the scene due to concerns about nearby homes catching on fire.
When the fire was finally under control, emergency responders didn't find the dog. They family believes the dog was able to escape and got out of the fence, running away from the fire.
"Neighbors saw her, they tried to call out to her. She stopped for a second and then kept going," said Kitt. The family's pet is a one-year-old pitbull named Brownie. She is white with brown spots.
The family returned to the scene on Sunday, looking for her.
"I came hoping she'd run back to the house...maybe, been out here looking for her. I don't know what to do," expressed Kitt.
Neighbors stopped by, not only offering to look out for the dog but offering help in any way.
"I don't have much, but I can bring over some clothes for you to have," said one neighbor.
Another neighbor stopped by, saying, "I don't know you well, but I'm a hairdresser, I don't have anything to give you but would like to do your hair." Anything, neighbors said, to help the family feel better.
NBC12 reporter Stephanie Robusto is also reaching out to Henrico Animal Control, to see if there is any report of Brownie being in the shelter.
A teacher of one of the youngest sons created an online fundraiser for the family. Click here for the fundraiser.
Investigators are working to figure out what caused the fire.
Copyright 2017 WWBT NBC12. All rights reserved.