Huguenot Park shut down as police investigate reports of gunfire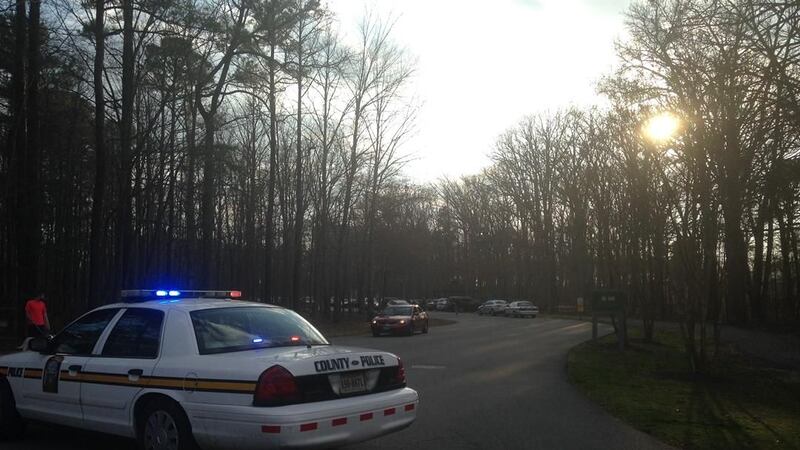 Published: Feb. 12, 2017 at 9:52 PM EST
|
Updated: Feb. 13, 2017 at 1:36 PM EST
CHESTERFIELD, VA (WWBT) - Chesterfield police have shut down Huguenot Park Sunday afternoon as they investigate reports of gunfire.
Police say an unknown suspect fired multiple shots on the basketball courts. This happened around 4 p.m.
Officers recovered shell casings when they arrived at the scene.
At this time, there are no reported injuries or known victims. As part of the investigation, police will work closely with area hospitals in the event a patient comes into the ER with a gunshot wound.
As cars were seen taking off from the area, multiple witnesses gave different descriptions to officers, who are working to sort through the details to determine if any of those tips can lead to a suspect.
For most of the evening, the park entrance was shut down. No one was allowed in the park, and visitors were only allowed to leave after being interviewed by police. The line of cars stretched through the parking lot, with officers working as quickly and thoroughly as possible.
The park was packed earlier due to nice weather and is often filled with families. An NBC12 employee who lives in the area heard the gunshot this afternoon and had been at the park earlier that afternoon.
A K-9 unit and a forensics team responded to the scene.
Based on the information officers received from witnesses, police found and stopped a vehicle on Robindale Road.
Police do not have a description of a suspect and are still investigating. No arrests have been made at this point.
Anyone with any information regarding this incident is asked to call Crime Solvers at 804-748-0660.
Copyright 2017 WWBT NBC12. All rights reserved