Chesterfield woman wants to know: Are you missing your wedding dress from '96?
Updated: Jan. 9, 2017 at 11:12 PM EST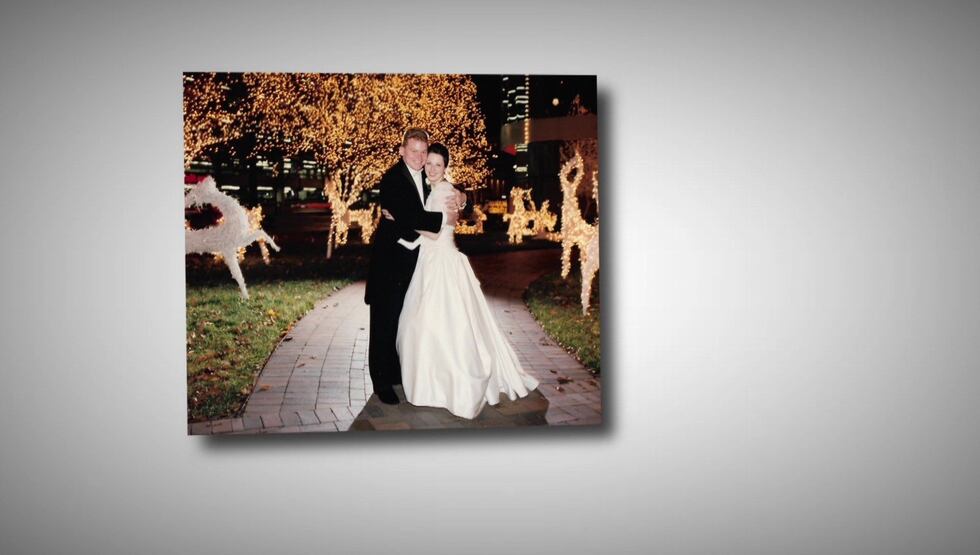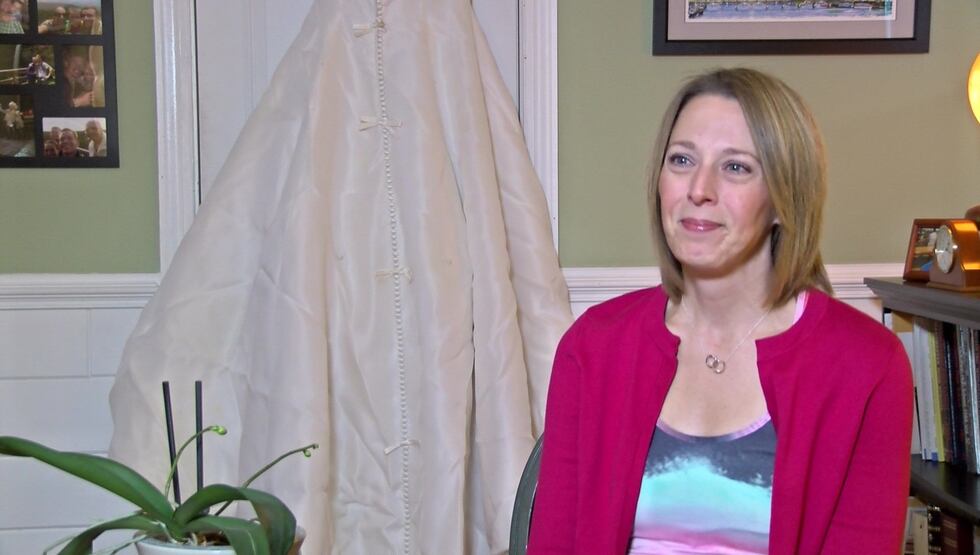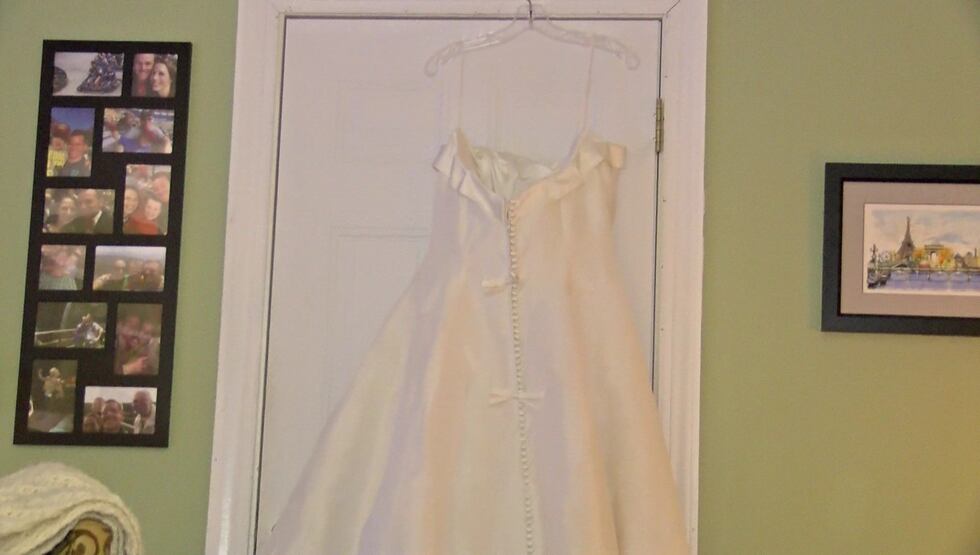 CHESTERFIELD, VA (WWBT) - It's a mystery 20 years in the making: a Chesterfield woman decides to try on her wedding dress two decades after sending it the a local cleaners to be "sealed" and preserved, but when she opened the box, she quickly discovered that since 1996, she's been in possession of someone else's wedding dress!
Now, she want to give it back.
Dec. 14, 1996 - two happy kids from the Richmond area fall in love and have the wedding of their dreams. Jamey and Carolyn Davidson wanted everything just right. She and her mom searched and searched for the perfect dress - and soon after the ceremony, had it hermetically sealed, to preserve that special day.
Fast forward 20 years...to this.
"I opened it up and started to pull it out, and I thought, 'oh my gosh, this is not my dress, I can't believe it!'" said Carolyn Davidson.
Carolyn had planned to to try on the dress on their 20th anniversary. A dress - but not THE dress - sat in a box for two decades.
There are no identifying marks on the box as to where the dress was sent to be preserved. So, after all this time, Carolyn wants to find the proverbial needle in the haystack. Of course, she'd like to get her dress back; more importantly, she wants to return this one.
"I was pretty upset and it was disappointing, but I've pretty much come to terms with the fact that I would probably never see my dress again," said Carolyn Davidson. "I would really like to get this one back to the original owner."
It wasn't Carolyn who had the dress sealed, it was her mom. Around the time of her 20th anniversary, her mom passed away after a long battle with cancer. Even if closure is not possible, she really wants to give this dress back.
"It's been hard, and it would bring a little bit of joy to all of this, it would be a nice thing to happen to our family," said Carolyn Davidson.
So if you were married in the Richmond area in late '96 or in 1997,  and you had your dress sent to the cleaners to be preserved, you may have the wrong one! If you want yours back, contact me at cautry@nbc12.com - and I'll make sure you get your dress back.
Copyright 2017 WWBT NBC12. All rights reserved