Girl who choked on popcorn loses battle to stay alive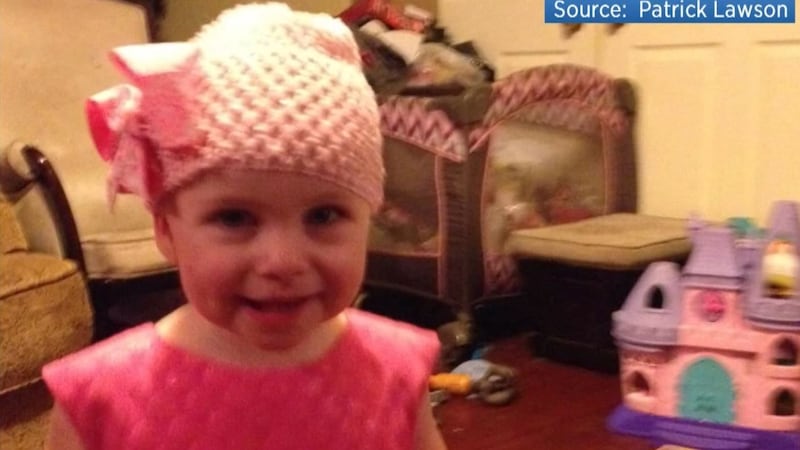 Updated: Nov. 21, 2016 at 4:44 PM EST
RICHMOND, VA (WWBT) - The family of a little girl who fought to keep her on life support says she has died.
Mirranda Grace passed away November 1 after her kidneys failed, according to her father Patrick Lawson.
Grace was on life support at VCU Medical Center after she choked on a popcorn kernel on May 11.
According to a gofundme page made by a family member, Mirranda's mother Alison was home for her birthday:
"At the end of Alison's birthday, Mirranda ran in to the living room. Eyes huge, no sound. Time stopped. Those were the last moments they shared before Mirranda fell to the ground; they swept her mouth, nothing; Pat started CPR. The ambulance got there, Mirranda's heart stopped."
Her family wanted to keep her on life support, but doctors argued she was brain dead.
Lawson tried to keep doctors from pulling life support from his daughter, taking the battle from the hospital to the courthouse. He filed an emergency injunction to buy the two-year-old more time.
After several weeks, a judge ruled VCU Medical Center could move forward with the test to determine if two-year-old Mirranda Grace was brain-dead, but the family's attorney filed an appeal bond to stay the proceedings. The family was waiting on the appeal when Grace passed away.
Copyright 2016 WWBT NBC12. All rights reserved