Central VA man invents secure mailbox for drone deliveries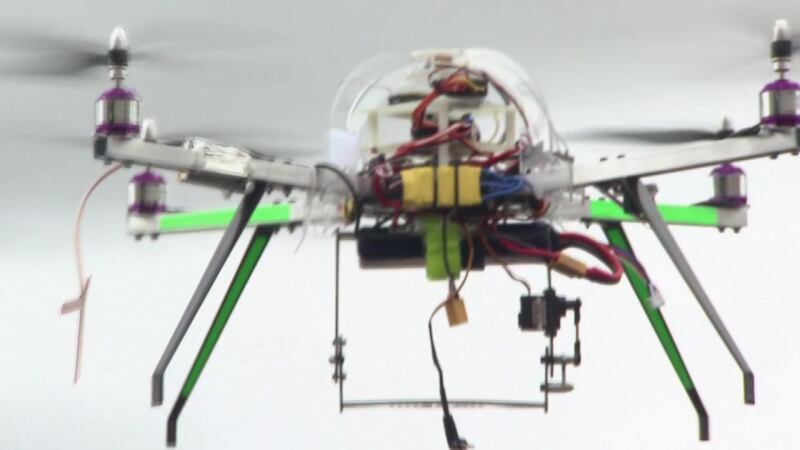 Published: Sep. 21, 2016 at 12:57 AM EDT
|
Updated: Sep. 21, 2016 at 4:11 PM EDT
RICHMOND, VA (WWBT) - A local man may be bringing consumers a step closer to receiving goods by unmanned aerial vehicles, or drones. His company Drone Delivery Systems has created what it calls an AirBox to receive and safeguard deliveries.
You wouldn't want something you ordered online just dropped by a drone on your front porch. It could break or be stolen. That's why Brandon Pargoe says he invented his AirBox Technology.
"What we've done is, through research at Virginia Tech, where the components inside the AirBox, this will act as a home base for a drone carrier's drone," Pargoe shows us, using a remote to open the AirBox.
Pargoe was inspired to create it after surviving a brain tumor.
"It gave me a new outlook on life," Pargoe told us. "For me to be able to give back and make an impact in this world and help people receive the care they deserve anywhere in the world."
He hopes his AirBoxes will be used to make drone deliveries of medicine and supplies to people in remote third world locations.
"This is going to allow millions of people that are in hard to reach places, without physical addresses, have a mailing device, that's going to give off their GPS coordinates in the world to receive deliveries," explained Pargoe.
Last November, Pargoe started his company Drone Delivery Systems and partnered with engineers to design the solar powered AirBox.  It uses SMART technology to tell the drone its location through GPS coordinates.
"An encrypted key will pass from the drone to the AirBox, knowing that's the order for the AirBox," said Pargoe.  "The AirBox will open, it will descend, drop a package and leave."
The AirBox closes and locks, then will send a message through an app to the recipient.  Only that person will have a code or remote to open the AirBox.
Pargoe says Virginia Tech is currently running tests on the AirBox.  He says he's partnering with Skycart, a drone delivery company, hoping to begin medical deliveries to people in East Africa in a few months.
Pargoe believes one day it will be common for American consumers and businesses to have drone delivery mail boxes.
"UAV and drone delivery is completely going to transform, and already is, the way we delivery freight and goods to end users today.  It's here to stay," said Pargoe.
You can find more on the company through the following links:
Twitter: https://twitter.com/PargoeBrandon
YouTube: https://www.youtube.com/user/bpargoe
Facebook: https://www.facebook.com/Drone-Delivery-Systems-AirBox-Technology-795925870519136/
Copyright 2016 WWBT NBC12. All rights reserved