Felix takes silver in 400m, makes U.S. track and field history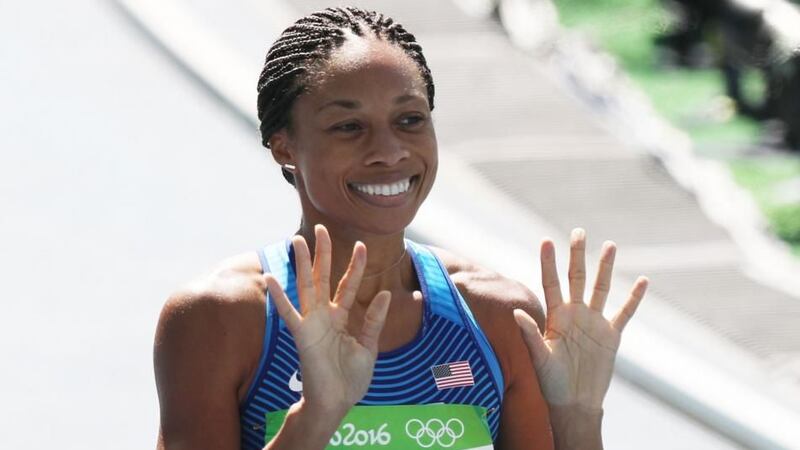 Published: Aug. 16, 2016 at 2:14 AM EDT
RIO DE JANEIRO (WWBT) - Allyson Felix sought to become the most decorated U.S. woman in track and field history with a seventh career Olympic medal in the women's 400m final Monday night.
She just missed out on gold in a photo-finish race, but by earning silver, she still makes U.S. history.
Shaunae Miller of the Bahamas took gold with a time of 49.44, diving over the line to just edge out Felix's time of 49.51.
At the age of 18, Felix made her Olympic debut at the 2004 Athens Games, where she claimed the 200m silver medal behind Jamaica's Veronica Campbell-Brown. Four years later, at the 2008 Beijing Olympics, Felix again finished second to Campbell-Brown. Then at the 2012 London Games, Felix finally won her first Olympic 200m gold medal.
She also earned gold medals in the 4x100m and 4x400m in London to become the first female U.S. track athlete to win three gold medals at a single Olympics since Florence Griffith-Joyner in 1988.
Felix has more world championship gold medals than any other U.S. athlete.
Copyright 2016 WWBT NBC12. All rights reserved