3-D lasers to be part of gymnastics judging at 2020 Tokyo Olympics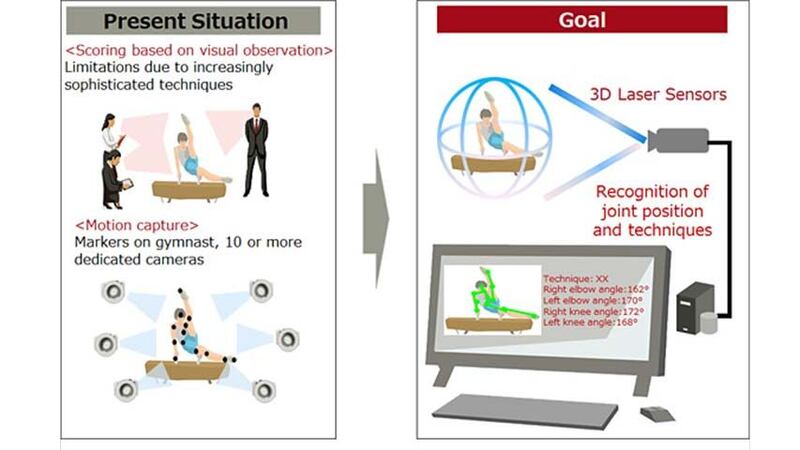 Published: Aug. 11, 2016 at 4:20 PM EDT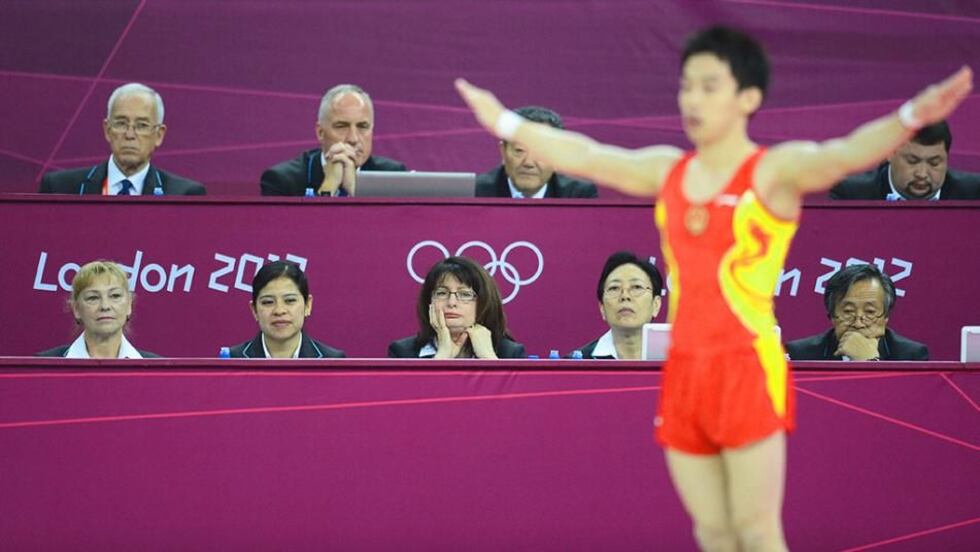 By: Julia Fincher
Will Tokyo 2020 be the Jetson Olympics? With numerous technological initiatives already announced, from a "robot village" and instant language translation to driverless taxis and superspeed trains, the host nation of the 2020 Olympics is looking to stun the world with their straight-out-of-the-future innovations.
The latest development? Lasers in gymnastics.
The Japan Gymnastics Association and the Japanese technology company Fujitsu Ltd. are working together to adapt the use of three-dimensional lasers and data processing to the gymnastics judging system.
As announced in a press release, they plan to "conduct joint research on scoring support technology for gymnastics competitions. This research will combine Fujitsu Laboratories' 3D laser sensors and 3D data processing technology--to discern athlete's joint position and technique--with the Japan Gymnastics Association's expertise in recognizing proper gymnastics techniques."
The current judging system was overhauled in 2005, replacing the iconic "Perfect 10" system with an open-ended Code of Points. Under the current judging system, a gymnast receives a difficulty score, which is unlimited but usually around six points at the Olympic level, and an execution score, which is out of 10 points with deductions taken for errors. The two scores are combined for a total score. 
 
The system has been criticized as overly confusing to any one who is not a gymnastics expert. And while it is largely seen as more objective than the old judging system, it is not 100% more accurate. Thus, lasers.
"With the extraordinarily rapid advance of gymnastic techniques," the release said, "such as with the number of twists, there are times when it is difficult to accurately judge and score a performance with the naked eye. As a result, judges face an escalating burden of making accurate split-second scoring decisions."
The Japan Gymnastics Association and Fujitsu Ltd. hope their laser and data processing technology will help the judges and co-exist with the current visual scoring system.
Japan's Kenzo Shirai, known as the "Twist Prince," is a perfect example of an athlete that dazzles the human eye. At the 2015 World Championship, he performed a floor routine with a 7.6 difficulty value, the highest out of any routine at the competition. He does over 20 twists in under 90 seconds. Just try to count them all:
Daichi Suzuki, the First Commissioner of the Japan Sports Agency, praised the effort to incorporate lasers into gymnastics scoring as "a wonderful initiative. I would like to see the deployment of Japan's technological capabilities lead to improvements in the performances of gymnasts and the quality of judges, raising the level of gymnastics techniques and the attractiveness of gymnastics as we look toward the Tokyo 2020."
The Japan Times reported that Fujitsu also hopes to use their new technology for other sports, like figure skating.