Driver fatigue being considered a factor in van crash that killed six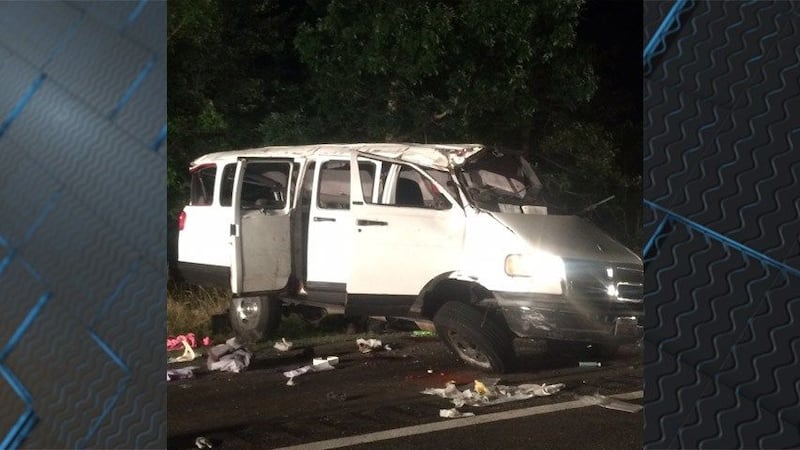 Published: Jun. 20, 2016 at 3:35 AM EDT
|
Updated: Jun. 20, 2016 at 3:37 AM EDT
CAROLINE, VA (WWBT) - On their way from North Carolina and heading to New jersey, the group inside a Dodge van was more than five hours from home when their life was turned upside down.
The passenger van they were riding in crossed into oncoming traffic before coming back to the right, striking a car while traversing two travel lanes, then over-correcting and ultimately flipped five to six times, according to Virginia State Police.
"Apparently none of the occupants were buckled up. Which is just unbelievable," said Janet Brooking of Drive Smart Virginia.
Six passengers were thrown from the vehicle. Tragically, none of them survived.
Now the driver, 50-year-old Wenceslao Cruz-Marquez of Chicago is facing several counts of involuntary manslaughter in connection with their deaths, police announced Sunday afternoon.
Investigators say driver fatigue is being considered a key factor in the deadly crash
"Drowsy driving is a hidden killer," Brooking said. "People don't think 'I need to rest before I get behind the wheel.' They think they'll be fine."
Brooking with Drive Smart Virginia points out that the Federal government now recognizes the "Four D's," known as distracted driving, drugged driving, drunk driving and drowsy driving.
Seen as deadly as drunk driving, driver fatigue causes more than 1 in 5 fatal crashes, with more than 3,000 of those happening on Virginia's roadways.
"You've got CMV workers, shift workers, people with un-diagnosed sleep disorders," explained Brookings, speaking on the risks of drowsy driving.
The type of passenger van involved in the fatal crash has been under investigation by the National Highway Traffic Safety Administration, as they are known to have a high risk for rollovers, and can be unstable in many handling maneuvers.
Virginia State Police reported there were a total of 16 people inside the van at the time of the crash. Experts believe that type of van only holds 15.
Copyright 2016 WWBT NBC12. All rights reserved