Richmond woman takes part in new breast cancer study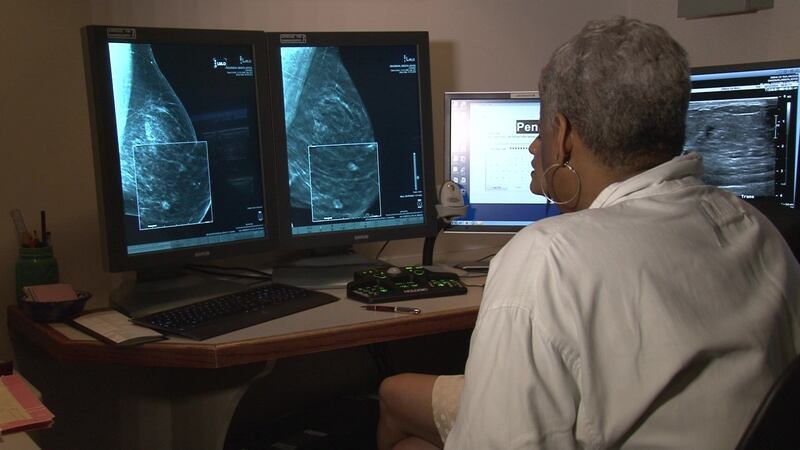 Published: May. 12, 2016 at 7:07 PM EDT
|
Updated: May. 12, 2016 at 7:19 PM EDT
RICHMOND, VA (WWBT) - Many people have never heard of triple negative breast cancer (TNBC), and Sharon Rivera-Sanchez was one of them, until she was diagnosed with it.
TNBC is a type of breast cancer that does not have any of the three most common receptors that fuel breast cancer growth, making it difficult to treat because the tumor can't be directly targeted.
"When they told me it was Triple Negative, I thought that was a good thing. I was excited. I thought 'I'm negative. That's great.' And the surgeon shook his head and said 'no, that's not good,'" Rivera-Sanchez said.
Rivera-Sanchez was diagnosed after a routine mammogram last May. She said she never missed her annual appointment, and had no family history of breast cancer.
TNBC is known to be aggressive, which Rivera-Sanchez learned early on. When she was initially diagnosed, her lump measured one centimeter.
"Five weeks later, it was two centimeters. So already, within a five-week span, the tumor had grown," she said.
Rivera-Sanchez underwent surgery and completed her chemo and radiation early this year, but it took a toll on her body.
"I definitely had days that I didn't want to fight," she said.
Rivera-Sanchez's fight is far from over. TNBC has the highest recurrence and lowest survival rates of all the breast cancer subtypes, according to the Pink Lotus Foundation.
Now Rivera-Sanchez is taking part in a study conducted by the same foundation. It's researching a way to detect recurrences sooner, by a simple blood test.
"If in fact my cancer comes back, I would have a head start on it," said Rivera-Sanchez.
For the next two years, Rivera-Sanchez has to travel to California every 90 days for testing. It's a challenge both financially and physically, but she says it worth it.
"I'm really hoping that we can save lives by doing this. That we can save lives by early detection," she said.
Copyright 2016 WWBT NBC12. All rights reserved