Richmond man claims racial discrimination on travel site AirBnB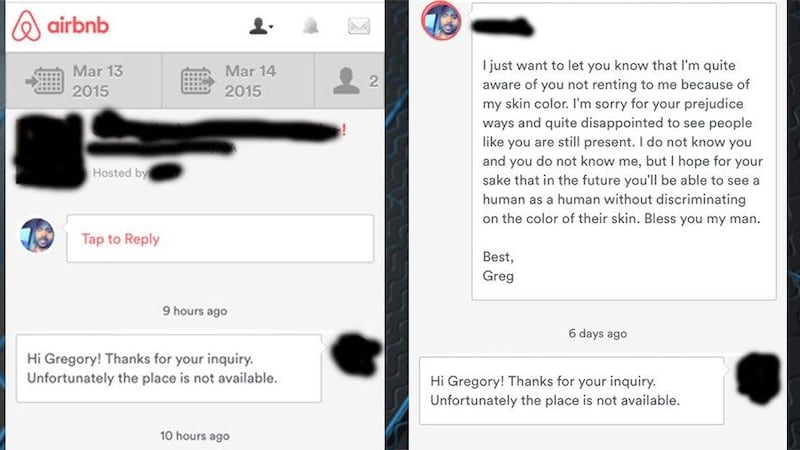 Published: May. 10, 2016 at 6:04 PM EDT
|
Updated: May. 10, 2016 at 11:15 PM EDT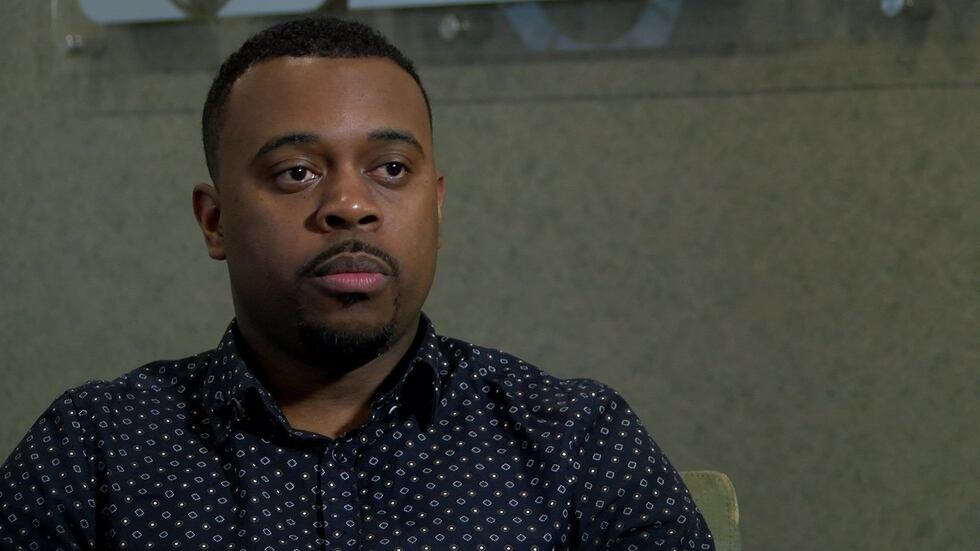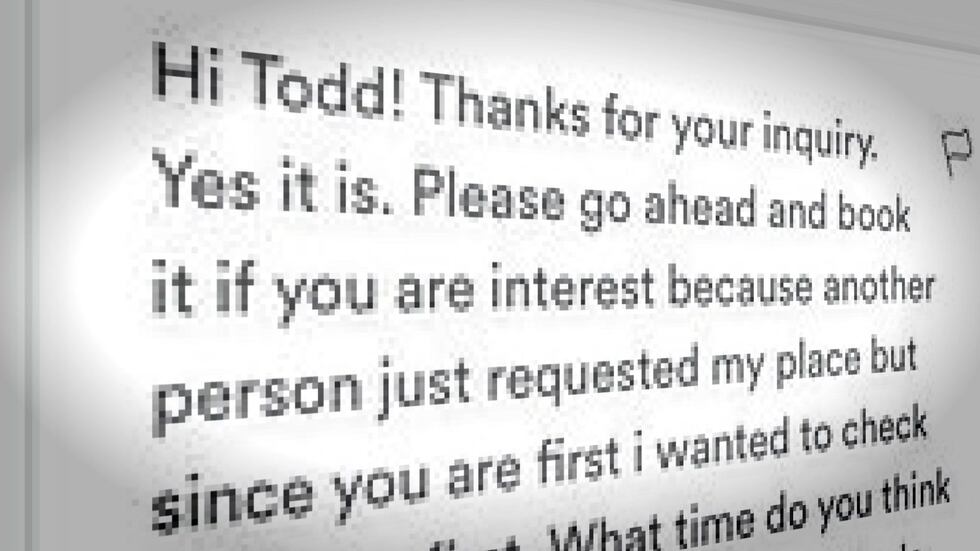 RICHMOND, VA (WWBT) - Only on NBC 12, a one-on-one interview with a Richmond man who claims he was racially discriminated against on the popular website AirBnB.
Twenty-five-year-old Gregory Selden's story has now gone viral, because he got creative once a property owner told him he could not stay at his home. NBC 12's Brent Solomon is the first TV reporter Selden is opening up to.
The popular website AirBnB draws in visitors with a charming video, encouraging the public to book a home away from home.
"Feel at home anywhere," the video advertises.
The convincing ad was all it took for Selden.
"It's a lot cheaper alternative to using a hotel," he said.
So when he was looking for a place to stay in Philadelphia, he loved an option he saw on AirBnB.
"In this ad, it said 'stay in the heart of Philadelphia.' I was like 'this is cool. 78 bucks, this is a good deal'," Selden said.
He made contact with the property owner.
"When I went to request it, he got back to me the next morning telling me the space was unavailable. At that point I didn't think anything of it, I was like 'ok, cool'," Selden said.
But hours later, he saw the same ad still visible for other travelers to book.
"Normally when a place is filled, it won't show up as available on there," he said.
Keep in mind, your AirBnB profile shows your face. So Selden got creative and created two fake profiles using the faces of a younger and an older white man.
"When I reached out to him on the fake profiles, subsequently he accepted both of them," Selden said.
The property owner even told the man behind the fake profile he was the first to inquire. Selden believes he was denied because of his race.
He reached out to AirBnB as soon as it happened but says he didn't get a response until months later, after his story went viral online. The hashtag #AirBnBWhileBlack has garnered thousands of views and re-tweets.
This week, Selden got an email from the company asking to arrange a phone conversation.
"Although the individual was renting a private home, people would say 'can't you do whatever you want with your private home', the fact is that he opened it up to the public…And the law is, once you do that, you're not allowed to discriminate," said NBC 12 Legal Analyst Steve Benjamin.
He says federal law stands on the side of a victim who can prove racial discrimination.
When Selden confronted the property owner, he says he got this response: "It's a disappointment people like you always victimize yourselves solely on the basis of skin color."
"I'm not really sure what he meant by 'you people'. It didn't really sit too well with me….I'm really not looking for sympathy at this point, I just want to see some change in their policy," Selden said.
After this whole ordeal, Selden said never mind. He booked a hotel instead. He's speaking out in hopes someone else won't have to share this same story.
AirBnB says they are taking steps to prevent discrimination by its users:
"We recognize that bias and discrimination present significant challenges, and we are taking steps to address them. Profile photos are an important part of our community and are one of the many tools that help hosts and guests connect with one another.

"We welcome the opportunity to work with anyone that can help us reduce potential discrimination in the Airbnb community."
Copyright 2016 WWBT NBC12. All rights reserved