Henrico Police say woman called Uber as getaway car after attempted store theft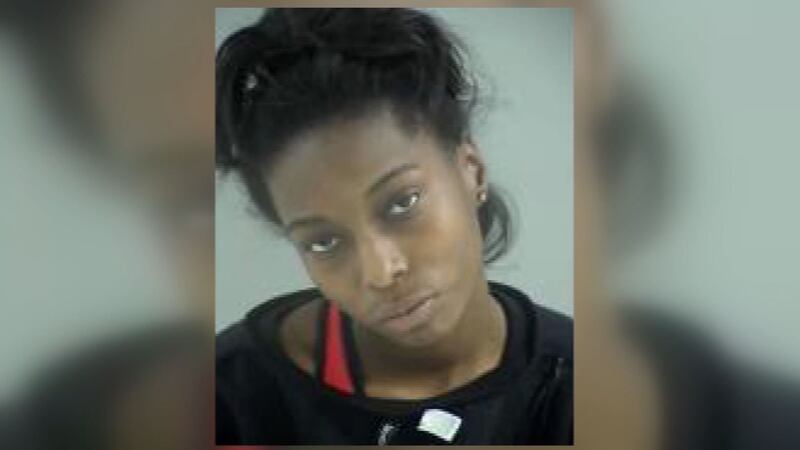 Published: Mar. 9, 2016 at 11:27 PM EST
|
Updated: Mar. 19, 2016 at 11:08 PM EDT
RICHMOND, VA (WWBT) - A would-be Walmart thief found herself in hot water after investigators said she tried to get creative with her getaway ride.
Eboni Jones was charged with larceny and lying to police after authorities said she called an Uber after trying to steal from the super-store.
Henrico Police said the suspect never made it far, nor did she make off with the items she tried to walk out of this store with without paying a dime.
According to police, Jones placed a few items in her shopping cart at the Walmart on Forest Avenue. The store's anti-theft team approached her, but officers said she ditched the goods. Police then said the suspect went to a nearby business and came out wearing a change of clothes.
"Probably because she didn't want to get caught," said shopper Emily McGuire.
Officers then said the suspect stepped into an Uber car.
"That's a person's car. It's not like a taxi where everyone knows. It just loOKs like another car to blend into the crowd that way," McGuire said.
Police then pulled over the car just down the road and nabbed the suspect.
"She probably didn't have a car and thought, 'If I call Uber, I won't have to call anyone else, and they are anonymous. I can just get someone I don't know to pick me up, and everything will be OK,'" Alysha Wynn said.
When questioned about the crime, police said Jones lied, leading them to slap her with an additional charge, providing false information to an officer.
"I don't know why she tried it … A cautionary tale at best," Wynn added.
Jones is also charged with petit larceny, which is a misdemeanor. She is due in court in May.
Copyright 2016 WWBT NBC12. All rights reserved.