VA NAACP, students protest ban of alleged 'white guilt' video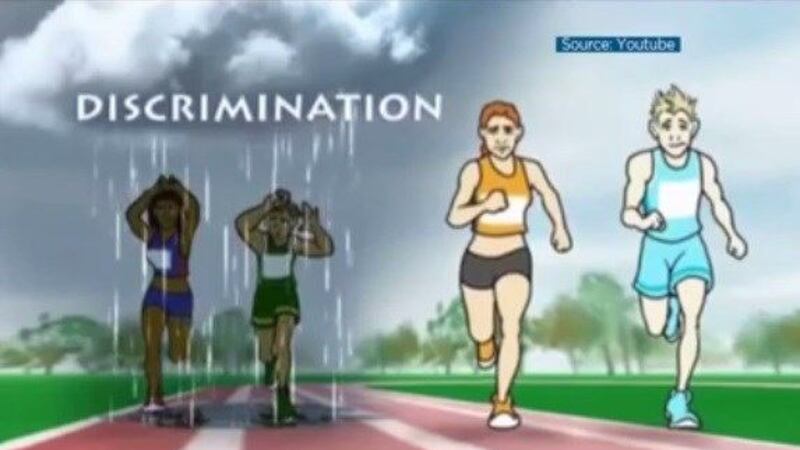 Published: Feb. 17, 2016 at 5:09 AM EST
|
Updated: Feb. 27, 2016 at 11:36 AM EST
HENRICO, VA (WWBT) - Henrico students have launched a petition protesting school leaders' response after a controversial race relations video was shown at Glen Allen High School.
The viral video has gotten the attention of Virginia NAACP leaders. Even those who oppose the video are joining students in demanding school leaders take a different approach to this controversy.
"This is a challenge!" exclaimed local radio personality Craig Johnson.
Johnson slammed the YouTube video titled "Structural Discrimination: The Unequal Opportunity Race."  It was shown to students at Glen Allen High School and chronicled things like slavery, segregation and racial profiling.
"The reality of it is ... it's over," said Johnson. "The aftermath of it is poverty pimps that will not let it die."
However, Johnson is challenging school leaders to rescind their apology.
"Do you run and hide and try to cover your behind or do you face the music?" said Johnson. "Learn a lesson from your mistake and move forward."
Johnson also wants the school to lift the ban on the so-called, "white guilt" video.
"Our students need to become critical thinkers," said Johnson, who is calling for school leaders to facilitate a public discussion on the topic. "We cannot bubble wrap our students and protect them. They can no more ban this video than they can ban the cold weather outside. All the kids have smartphones."
Students have drafted a petition on change.org that also calls on school leaders to rescind the apology.
"We are people of conscience who are concerned that the HCPS School Board is denying its students the opportunity to fully understand the issues of our society. We believe that encouraging difficult conversations about America's racial history and present is integral to building "contributing citizens," part of the mission statement of HCPS," wrote the student.
The African American Policy Forum released a scathing statement and launched the hashtag: Fight for Our History, Stand Against Censorship in Henrico County.
"This is the first time that this video has been censored or pulled by any public school system in the United States, and it has been shown all around the country," said Jack Gravely with the state NAACP. "Why in Henrico County? I would like to see the school board or the school system reconsider it's banning of this and similar videos because if they'll ban this video they'll ban another one that is similar to it. The video represents American history."
Henrico school leaders had no comment for this story. The African American Policy Forum plans to host a webinar with national and local leaders about this issue at 12:30 p.m. Friday.
Copyright 2016 WWBT NBC12. All rights reserved.