Realtor creates Nestiny to make home buying easier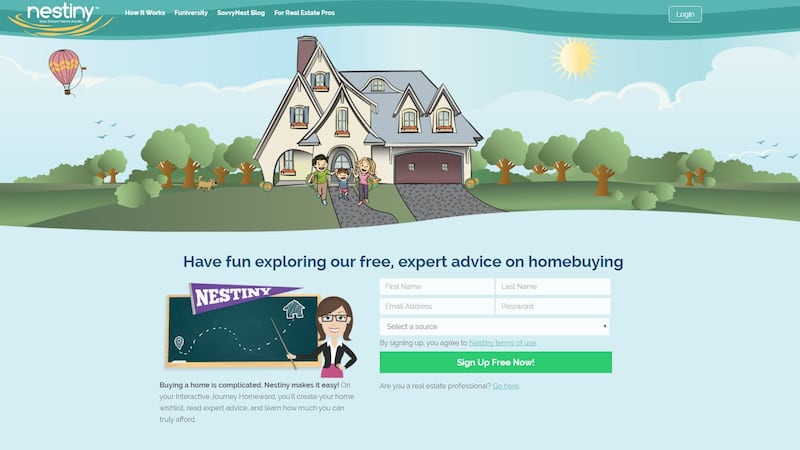 Published: Jan. 20, 2016 at 9:18 PM EST
|
Updated: Jan. 30, 2016 at 9:15 PM EST
(WWBT) - If you're thinking of buying your first house, it can be a complicated process. A local realtor created a website to make it easier.
Jody Clower is a real estate agent who saw first time home buyers getting confused by the complex process of buying a house. She created Nestiny.com, a website that takes you through every step of the journey, and it's free for home buyers.
"There was really no great tool for consumers to go online and discover and do personal research about what matters most to them in their next home," said Clower.
The website features topics, such as learning real estate jargon and what steps you'll need to take to buy a home. "Like what kind of documents are the requirements for writing a purchase offer... getting you ready to go on this journey. That way you don't pack them away in the closet or in you attic," Clower explained.
The site asks your questions to figure out what features and amenities you want in a house, and how much you can afford. "Understanding your monthly expenses, your monthly payment, what's a final walk through," said Clower.
Also, a game called Pinwheel helps you identify the home styles you like. "It's kind of like Tinder for Home Styles. I like this one, I'm not so much into ranches, too traditional for me." she showed us flipping through images of styles such as Colonial and Cape Cod.
The site also helps real estate agents who subscribe. They can reach out to home buyers on the site to answer questions and potentially find new clients. "So they have a chance to be that friendly helper rather than be that pushy salesperson," said Clower.
Nestiny is also mobile friendly so you can use it on a smart phone. Clower says Nestiny will be upgraded with some new features and games.
Copyright 2016 WWBT NBC12. All rights reserved.