Acts of Kindness: Taking care of neighbors and loved ones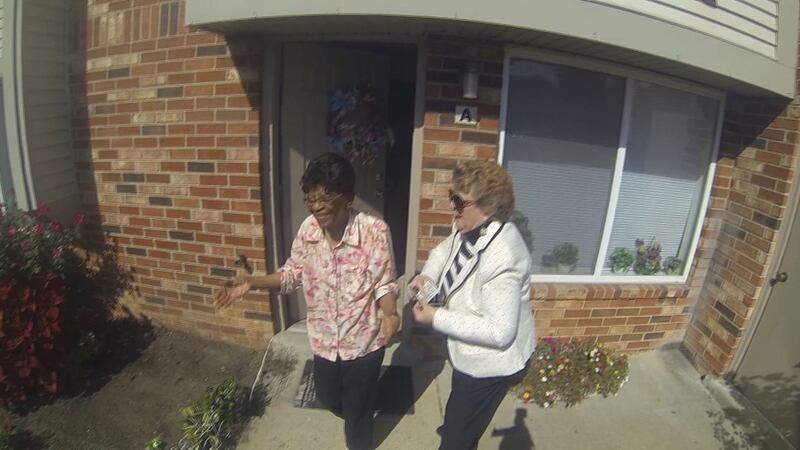 Published: Oct. 21, 2015 at 1:33 AM EDT
|
Updated: Oct. 21, 2015 at 1:37 AM EDT
RICHMOND, VA (WWBT) - For years, Martha Jones would cook, clean and do laundry for ailing neighbors.  Loved ones considered her a member of the family.  A grateful Marine Corps veteran said "thank you" with an "Acts of Kindness"  recognition and $300.00 for Martha, for her  decades of care for a sick relative.
As a woman in the U.S. Marine Corps, Patti Smith became a role model for her service to the nation, and now, she is saluting the service of her longtime friend, Martha Jones.
Patti said her cousin, Linda, lived right across the street and Martha helped look after her, until her death two years ago.

"My cousin had lupus and she also had mental disorders," Patti said.  "Ms. Martha would go over. I gave her a key. She would check, see what was going on, [and] then she'd call me."  Patti said her cousin lived there for 27 years and Martha would check on her the whole time. "I had to keep coming back and forth. I lived 35 miles away, and it was hard," Smith said.
Patti said Martha took care of lots of neighbors. "There was a lady next door to her that was disabled. She went over there [to bring] her food, wash her clothes, [and] cleaned her apartment. She does everything for everybody."

We gave Patti $300 to give to her friend Martha.  She didn't know why Patti was coming over to her house, until NBC12 showed up to her house.
"You heard of the 'Acts of Kindness'?" Patti asked. "Uh huh," Martha said. "Well, you deserve an 'Act of Kindness,'" Patti added.

Martha welcomed us with open arms, and we had to remind her we came bearing with gifts.  Patti gave her $300, and told her she deserved it.

Martha wasn't all that keen to talk on camera, but she did say after taking care of kids, grandchildren and great grandchildren, she just likes keeping busy. "I go all the time," she said. "I don't never [sic] stay home. I go to church and I be [sic] in the kitchen all day, helping."

She loves helping people, like Patti's cousin Linda. "I look after Linda from head to foot."  When asked why she did it for so long, she said, "Because I love them.  That's all.  She loves us."

She said she was going to take the $300, put it in the bank and use it on herself.
Copyright 2015 WWBT NBC12. All rights reserved.