Family that lost home in storm, recovered with community's help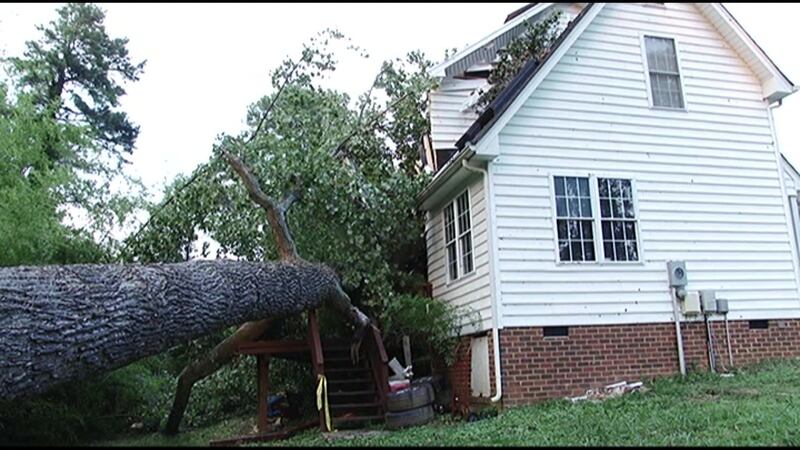 Published: Oct. 7, 2015 at 5:22 PM EDT
|
Updated: Oct. 8, 2015 at 9:18 AM EDT
HENRICO, VA (WWBT) - We've been showing you all week how families are dealing with the devastation from flooding in South Carolina and on Virginia's coast.

But tonight, we caught up with a family who lost their home in a storm two years ago. They say it was some NBC12 viewers and others who helped them make it through. And they showed us how their new business was born from the life-changing event.

Joy Rush remembers being trapped upstairs with her then two-year-old son Henry when an oak tree crushed their Henrico home in a storm two years ago. It was August 13, 2013.

"I just started hollering help because our ... oh man," Joy starts to cry. "The staircase had caved in and I was so scared because we couldn't get down the stairs."

The family says all their furniture and belongings were ruined by rain and mold. They didn't have renter's insurance.

But they slowly started over thanks to the generosity of others. The first few days, the Red Cross gave them lodging and necessities, including a blanket and an emergency kit they still have.

Then Joy says a VCU nurse and her husband saw the story on NBC12 and lent them a rental home, free for a month.

"It was amazing," she recalls. "We didn't know them at all and they reached out to us and offered us housing."

Now in a new home for the last two years, it's filled with comforts, much of which was donated by co-workers.

"Just simple things you don't think about. Having your own plate set or your own furniture, just small household items. Your own toothbrushes," she told us.

The accident also led to a major career transition for Joy's husband, Joe. He started his own business and became "Joe the Cart Guy."

At first, Joe had started his own food cart.

"I was learning the ropes and getting started and someone saw my cart and said, 'Hey man, can you make me one?' I said, 'Well, I built this one, why not?'" he said.

Now you can see his hand-made carts all over town in the food cart frenzy. Joe also advises vendors on starting up their food cart businesses.

"I love helping people and as you can see, people have helped us. So I'm just trying to pay it forward," said Joe.

Paying it forward after a community helped them move forward from total loss.

Reflects Joy, "I'm really thankful there are really good people out there. People of all backgrounds, people that may not even know you, that are supportive and kind."