Military dogs back from overseas, needing new homes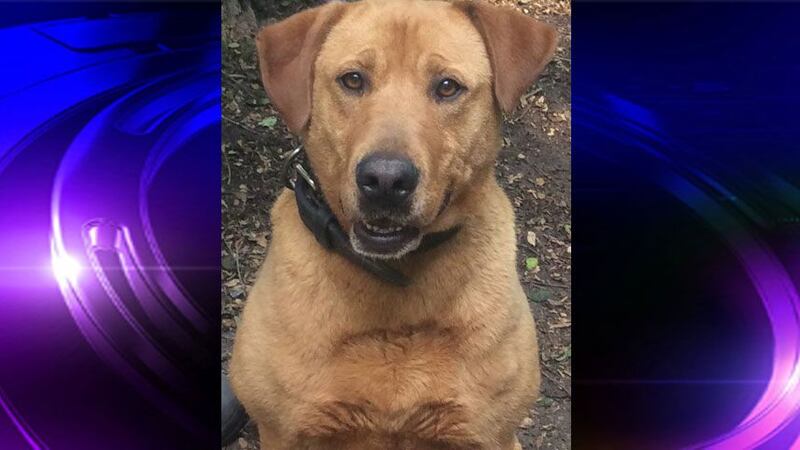 Published: Jul. 24, 2015 at 7:29 PM EDT
|
Updated: Aug. 3, 2015 at 9:56 PM EDT
CHESTER, VA (WWBT) - Some American service men and women are welcomed home with cheers and parades, but for one four-legged unit, their retirement began and ended at a Chesterfield kennel.
  
Now after almost a year and a half of red tape and confusion, these K-9 units who are credited with saving thousands of soldiers are preparing for their next chapter.
After 17 months in limbo, the dogs are set to be reunited with their handlers.  These dogs aren't just family pets, they're being called heroes.
Click here to see the reunion of Ethan Mordue and "Moto" in Chesterfield, VA
For nearly a year and a half, Greg Meredith of Mount Hope Kennels has played host to the troops: 12 bomb sniffing K-9s who served in Afghanistan and Iraq.
"This is Ranger. This is a real American hero," says Meredith introducing one of the dogs.

Ranger alone is credited with finding seven IEDs and saving thousands of American lives during his tour in the Middle East.
But instead of a hero's welcome, he and the other dogs have been in a holding pattern.
"They've been abandoned. This is not the life that they deserve, nor is it how this country should take care of its soldiers," says Meredith.

The military dogs initially came to this Chester kennel for rehab. Some suffered from PTSD, while others were taking Prozac.  But, what was supposed to be a few week stay turned into months, leaving Meredith holding the bag.

"It's the least that we can do to take care of them, because they've taken very good care of us, to protect our freedoms," he explains.

But, now more help is on the way.
 
"This is a long time coming, these dogs have served their country and served their country boldly and with distinction," says Meredith.

The national rescue groups: Mission K9 Rescue and U.S. War Dogs will arrive on Monday to help reunite the dogs and their handlers.  And if the handlers can't be found, the animals will be adopted to good homes.  

And that's something that sounds good to both Meredith and this canine crew.
 
At this point, Meredith says he's owed about $150,000. He's doesn't think he'll ever see that money, but tells NBC12 he doesn't regret taking on the dogs.
If you're interested in helping with their care or learning more about adopting any of the available dogs, you can contact:
To apply to adopt any of the dogs, you must send in a notarized application from the Mission K9 website.
Copyright 2015 WWBT NBC12. All rights reserved