On Your Side: Deaf couple needs home repairs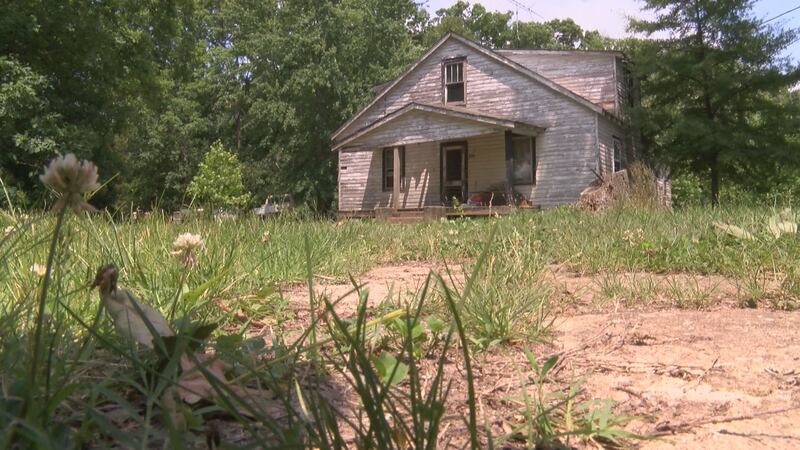 Published: Jun. 9, 2015 at 7:02 PM EDT
|
Updated: Jun. 10, 2015 at 1:26 AM EDT
There are times when home repairs can't wait until you have money.  It becomes a matter of health, safety and welfare. This is one of those times for a deaf couple in Victoria, VA.
The porch, roof, windows, walls, plumbing -- are all in bad shape.
The house is falling down. They live in silence and desolation and being deaf has nothing to do with their frustration. Eugene and Suzanne say they haven't been able to get the extensive help they need and have lived like no one should for years.
The deaf couple, through their pastor who served as sign language translator, says every problem that started out small. "The foundation is rotting. Ants come in and out of the house," Eugene said.
They're  major problems now because Eugene and Suzanne can never save enough for any type of repairs or home improvement. They called us over and showed us around their home and say, "Come here. When it rains I've got tons of buckets inside.  There are no programs in Victoria to help the poor with home repairs and there's no Section 8 here. Work volunteers can't cover typically goes undone for Eugene and others in unsafe homes with rotting porches and bad roofs.
Eugene fears something bad will happen to them and worries about the roof and porch collapsing. He says, "I've tried to improve that porch but I just can't do anything with it. I've asked churches different folks, volunteers. It's just too much money."
They say they can't drink the well water and the plumbing is also busted. The sink is unusable. The toilet flushes but is slow to fill. Eugene says, "It's all clogged up. The pipes from all the mud and everything that continually gets through there."  They say they endured a cold winter because of leaky windows and a poorly insulated house with holes big enough to see through.
Suzanne Giles says, "I put on layers and a hat and I'm still freezing. We have a wood stove, but we suffer a lot. We have three wood stoves but we can't keep it warm. The air just coming through the whole place."
Pastor Bob Larimore of Victoria Church of the Nazarene says,"They were getting bronchitis and pneumonia two and three times each. Sick all the time." The couple sealed off rooms and Pastor Bob and his men's group fixed up an enclosed space for Eugene should he need surgery and dialysis.  They both have numerous health issues. Eugene says they want help,"Ah, I'd be so Happy. I'd be so Happy."   But are opposed to moving. Eugene says, "I know it has problems but to move somewhere else, I don't owe anything here. I can't afford that."If you can't help us something may happen to me."
We are talking with the town manager and others in authority in Victoria. The land is zoned for double wide trailers.  We would like to find a company willing to donate a trailer for them to live in.  The county says it will work with Eugene to obtain all the necessary permits.  We're also hoping other organizations will  call to offer help.  The number is 345-1212.
WWBT NBC 12. All rights reserved.