How to spot ATM skimming devices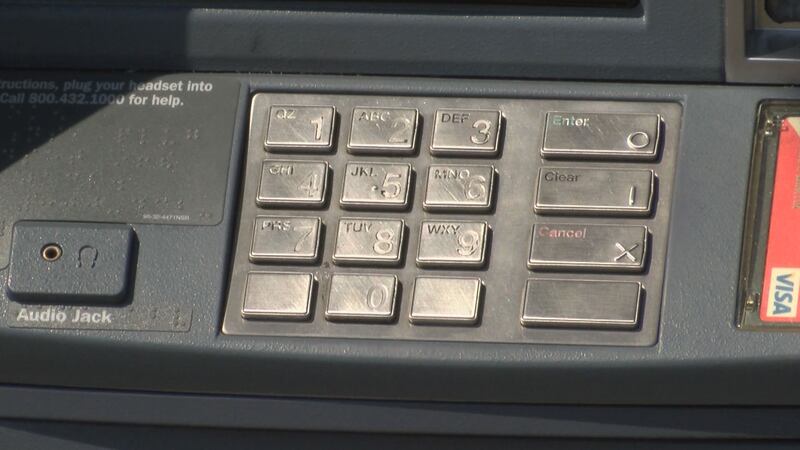 Published: Jun. 8, 2015 at 2:40 PM EDT
|
Updated: Jun. 18, 2015 at 3:13 PM EDT
Recent incidents involving card skimming devices being installed at Virginia Credit Union ATMs should have all debit card users on alert. In a card skimming crime, the crooks install a device on an ATM to collect card data which they use to produce fake debit cards to withdraw funds.
A skimming device fits over the ATM's card reader. Hidden cameras or wandering eyes take down your pin.
Here's what to look out for when using an ATM:
A skimmer is often times no bigger than a deck of cards and blends right in with ATM, looking like a piece of plastic that belongs on the machine. Make sure your ATM doesn't have wires hanging from it, or look like its been tampered with -- before you go to use it.

Police say you should make sure the slot to read your card is the same color as the rest of the machine and look for any nuts or bolts out of place.

A card might not go into the ATM smoothly, or there may be something added to the machine. In that case, don't use the card and notify the bank right away.
This comparison shows how difficult it can be to spot a skimming device on an ATM; the one on the right has the skimmer in place over the card reading slot. (Credit: NBC12)
In the wake of these recent skimming incidents, experts say it's more important than ever to be vigilant about your credit.
"Your front line resource is checking your bank account on a regular basis and checking your credit card on a regular basis," says Rebecca Gershowitz with the non-profit Clearpoint Credit Counseling Solutions.
She also suggests using cash, but if you do use your debit or credit cards, make sure you're using secured online sites and reputable ATMs or stores to withdraw cash.
And, if you really want to protect your credit: "If you know you're not going to be opening any new lines of credit or accounts, contact the credit bureau and put a freeze on your credit report, so that no new accounts can be opened without your knowledge," Gershowitz said.
Here are some things you can do if you've been impacted by skimmers or if you're concerned:
Change your PIN

Review your account and report suspicious actively

When entering your PIN, make sure you use your hand to cover, it so that it can not be seen.

If you see unauthorized activity on your account, contact your bank or credit card company immediately.
Copyright 2015 WWBT NBC12. All rights reserved